Using social media isn't a necessity when you're self-employed, but it can be an incredibly useful way to network with clients, collaborators, and other people in your industry without leaving your desk. While Facebook is for family and friends, and LinkedIn provides a platform for your professional insights, Twitter was the online equivalent of the office kitchen or watercooler. But if you feel the need to switch, here's how to get started with Threads and other Twitter alternatives.
There are a variety of reasons you might want to experiment with other social media networks, whether it's due to the changes to Twitter since it was acquired by Elon Musk, the growth and interest in other platforms offering new opportunities to reach a different audience, or even hosting your own community.
Threads
BlueSky Social
Mastodon
Deciding which network is right for you
Threads:
Reaching more than 100 million users in under a week, there's been a lot of interest in Threads as a new platform from Facebook and Instagram's parent company, Meta.
You'll need to download the mobile app for iOS or Android devices, as there's no web or desktop access as yet. And your login, verification and profile set-up are linked to an existing Instagram account. But the connection to an existing network means it's quickly been adopted by a large number of people and businesses.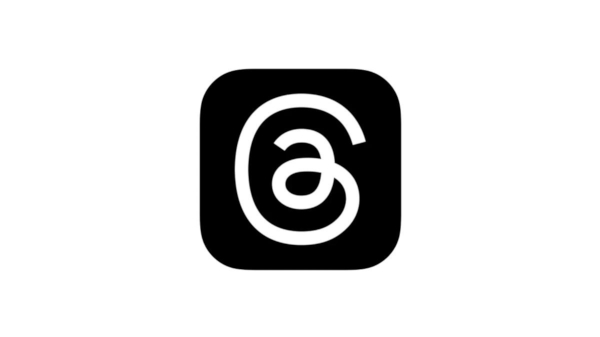 Threads is very similar to Twitter, in that you can share text (up to 500 characters), images, gifs and videos of up to 5 minutes in length. But it doesn't have many of the usual social network features such as search, support for hashtags, or the ability to send direct messages (which may be a benefit for many people). The approach to content rules and moderation are largely similar to Instagram, and you have the option of a public or private profile.
Concerns about Threads include the amount of user data that the app can access, similar to both Facebook and Instagram (which means it's currently not available in EU countries). And while you can deactivate your Threads profile without impacting your Instagram account, deleting it will mean losing both. The other worry for the future is that there's currently no advertising or monetisation, and at some point, Threads will need to generate some form of revenue for Meta to be sustainable.
But there is an obvious advantage if you already have a significant Instagram following, especially as your Threads profile will be displayed on your Instagram account.
Bluesky Social
Also formally launched in 2023, and originally spun out as a project by Twitter, BlueSky Social is currently accessible via an invite-only beta. Although it's fairly easy to ask around to get an invite code for an existing user.
Much like Threads, it's only available via mobile apps, and has functionality similar to Twitter with a text limit of 300 characters. You can choose your username and decide which feeds to follow, which will then appear in your home feed.
Reasons to experiment with BlueSky include the presence of original Twitter co-founder Jack Dorsey on the board of directors, and the release of the Bluesky code under an open-source licence, allowing the public to view and modify it. It also operates on a federated platform, which means in theory, you can switch hosting servers if you want to move from Bluesky Social in the future, but at present, it's the only service using AT Protocol, so there's no alternatives yet.
Currently BlueSky Social has yet to open up to general access or reveal any of their plans to monetise the service. And it will be interesting to see how the invite-only approach, which proved successful in the past for services like Gmail to build interest and excitement, works when other alternatives are more immediately accessible.
Mastodon
Originally launched in 2016 as a free and open-source alternative to Twitter, Mastodon allows you to join an existing server (also known as an instance), or to create your own. Each can operate independently, offering their own terms and conditions or moderating policies, but you can also follow and interact with people on different instances.
In addition to working as a federated social network of different servers and individuals, Mastodon also works on the W3C Activity Pub standard, so you're able to also interact with any other service also operating on the same system. For example, image-sharing service Pixelfed (similar to Instagram), PeerTube (video-streaming), WordPress, and more.
Mastodon offers web and mobile apps, and there are a range of third-party clients available, and it also has a search function, hashtag support and more. It's maintained by a German non-profit company, but servers and completely separate services based on the original open-source code are operated by whoever wants to create them.
This all means that Mastodon can feel a little more confusing and labour-intensive to start with. You need to choose an instance, and manually find other users to populate your chronological home feed (rather than being shown people you might like based on an algorithm).
But it can also be a benefit, as you're only seeing content from people you've actively chosen to connect with, and if you find a particular server isn't suitable for you, it's relatively simple and easy to move to another, taking your content and network with you. Or to set up your own.
You're able to block and report users to the administrators of your instance, and at a server level it's possible to limit or ban content, or block other servers from interacting with yours. Along with setting accounts and messages as public or private, and the ability to sent direct messages, there are also commonly encouraged practises such as adding an optional content warning for content which might not be safe for work, or contains anything which might be distressing for the viewer, or ensuring you've supplied alt text for images to aid anyone using a screen reader.
Deciding which network is right for you
Whether you plan to leave Twitter entirely, or just want to experiment with some of the alternatives, deciding which network is right for you will be an individual choice. You may want to pursue the much larger audience likely to be available via Threads, prefer the currently closed approach of BlueSky Social, or enjoy the fact Mastodon attracts a more generally tech-savvy DIY crowd.
As a long-time Twitter user since 2007, I can understand why the initial experience of navigating Mastodon can feel confusing and overwhelming, but personally it's the network which provides the best experience of what Twitter, and the internet, felt like in a much earlier time. And the initial time and effort can pay off if you also plan to try out other Fediverse services such as Pixelfed. I'm much more focused on smaller communities of like-minded people collaborating than trying to attract the biggest possible audience numbers.
But I also respect the fact your aims and preferences may be the complete opposite of mine, and BlueSky Social or Threads might be a much better fit for you or your business. If you already have a large Instagram following, it's much easier to encourage them to interact via Threads than following you to a completely new service. And it's obviously likely that existing Facebook and Instagram advertising and marketing functionality will include Threads in the future. So, if you already attract clients or customers via Facebook and Instagram advertising, Threads is an obvious solution.
It's possible that BlueSky Social might offer the best of both worlds, with the federation possibilities of Mastodon, but as a much easier and simpler service to use. But only time will tell.
Looking at the alternatives also raises questions over the future of Twitter. There are valid reasons both for remaining on the network, and for leaving it entirely (or various points in between). But recent changes and potentially declining user numbers do mean it's a good time to consider what you're hoping to achieve by spending time on it, and whether it's delivering against those aims.