As much as we all enjoy freelancing and self-employment, it can be challenging and tough at times. But whether you're struggling with the basics of building your business, or need some inspiration to keep making progress, the best books for freelancers and the self-employed can give you much needed help, ideas and support.
Many freelancers and consultants will feel a constant pressure to follow the latest changes in technology, or quickly respond to new situations. But many of the best books on business and freelancing will help you develop a timeless framework for handling whatever is thrown at you now, or in the future.
And while the internet is an amazing source of news and information if you're working for yourself (including both Freelance Corner and IPSE), reading a book in print lets you get away from electronic screens for a while and absorb the information in a different way. Especially without the interruptions of emails and social media notifications.
Collecting together all of the best books for freelancers and the self-employed could produce an overwhelming list. To help you find what you need right now, or the perfect present for someone else, we've loosely categorised them into broad areas such as creativity, business or inspiration. And if your favourites aren't included, why not tell us on Twitter, or share it via the Creative Freelancers UK Facebook group?
The best books for freelancers and the self-employed
Business:
The 4-Hour Work Week by Tim Ferris

(Buy Now from: Amazon)
Packed full of tricks and tips on how you can focus on the most important contributions to your business and personal success, not everyone will be able to follow all the advice offered by Ferris. But the core message is to be unafraid to delegate or outsource where it makes economic and business success, which is a massive struggle for many freelancers and solopreneurs.
The Lean Startup by Eric Reis

(Buy Now from: Amazon)
A practical guide to getting new ideas and businesses operating with principles based on lean manufacturing, rapid experimentation and validated learning from rapid development cycles, encouraging you to test, adapt and adjust.
Will It Fly? How to Test Your Next Business Idea So You Don't Waste Your Time and Money by Pat Flynn

(Buy Now from: Amazon)
Similar to the principles of The Lean Startup, but far more focused on individuals and solopreneurs looking to start freelancing or building a self-employed business. Using the analogy of a pilot checklist, it's simple and easy to follow the steps to test and learn whether you're on the right path or not.
Rework: Change the Way You Work Forever by David Heinemeir Hansson and Jason Fried

(Buy Now from: Amazon)
Part manifesto and part playbook based on the authors success in building 37Signals (now Basecamp). It's written in a concise and straight-talking style, covering principles and strategies which don't follow established business rules (And if you enjoy it, you may also like Remote: Office Not Required (Amazon), and It Doesn't Have to Be Crazy at Work (Amazon) by the same authors)
The Innovation Stack: Building an Unbeatable Business One Crazy Idea at a Time by Jim McKelvey

(Buy Now from: Amazon)
While it does contain practical strategy advice, not many of us happen to be friends with Twitter co-founder Jack Dorsey, leading to the launch of Square. But along with advice on how to potentially build a repeatable model for new companies, it's also one of the most enjoyable business books to read, with a mix of humour and great examples of the principles it recommends.
Stop Thinking Like A Freelancer by Liam Veitch

(Buy Now from: Amazon)
Subtitled 'The Evolution of a $1m Web Designer', the book looks at the most common problems faced by freelancers, and how to avoid or solve them.
Company Of One by Paul Jarvis

(Buy Now from: Amazon)
Most books on business, freelancing and self-employment focus on growth and revenue as the measure of success. But what if it's better to concentrate on building a small company which allows you to spend time on other aspects of your life? It's a great way to change your perspective and focus on being successfully small rather than chasing expansion all the time.
Creativity:
Work for Money, Design for Love by David Airey

(Buy Now from: Amazon)
Advice from international designer and author David Airey and a number of other well-known creatives, inspired by the questions everyone will have when starting out on their own.
Confessions Of An Advertising Man by David Ogilvy

(Buy Now from: Amazon)
Written for anyone who wants to build and lead a creative agency. If you know anything about the advertising industry, the Ogilvy name will be familiar, but the book also covers how people think and behave in any business.
Lateral Thinking: A Textbook of Creativity by Edward de Bono

(Buy Now from: Amazon)
While education tends to focus on logical thought, creativity is about problem solving and making new things in ways that are less obvious. So, learning new methods of thinking and considering the world will quickly boost your creativity. You can supplement this with a range of short books offering exercises and techniques to generate ideas, including A Technique for Producing Ideas by James Webb Young (Amazon), or longer works like Creativity on Demand (Amazon) and How to Think Like Leonardo da Vinci (Amazon) by Michael J Gelb.
Steal Like An Artist by Austin Kleon

(Buy Now from: Amazon)
Short and snappy, and based on a talk originally given to students explaining that you shouldn't worry about being completely original. Instead, you should embrace the personal flair you can give to the work you create. Also recommended from Kleon are Keep Going (Amazon), and Show Your Work! (Amazon)
Don't Make Me Think, Revisited by Steve Krug

(Buy Now from: Amazon)
Essential reading for web designers and developers. And recommended for those who work with them on web and mobile projects covering navigation, information design and usability.
Making Ideas Happen: Overcoming the Obstacles Between Vision and Reality by Scott Belsky

(Buy Now from: Amazon)
It's easy to come up with ideas, but much harder to actually make them happen. Written by Behance co-founder Scott Belsky and based on interviews with hundreds of creative teams and people around the world, the advice focuses on how new breakthroughs and solutions can actually be implemented.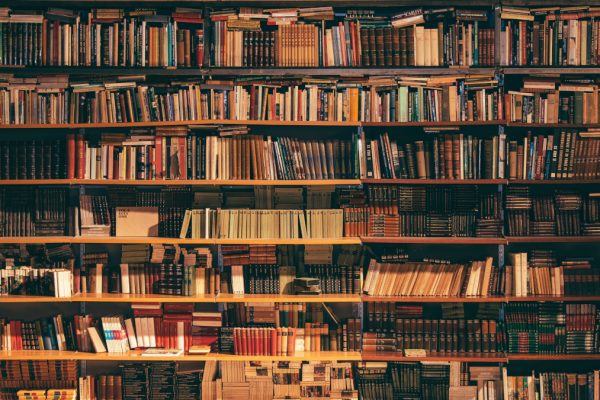 Productivity:
The 7 Habits of Highly Effective People by Stephen R Covey

(Buy Now from: Amazon)
After more than a quarter of a century, the 7 Habits remains a core text for anyone looking to become more productive, efficient and effective in all areas of their life. To follow it fully takes a certain mindset and focus, but even just adapting some of the advice to use in your own way can make a big difference.
Do The Work by Stephen Pressfield

(Buy Now from: Amazon)
A manifesto structured to take you through a project from start to finish, covering all the predictable points where the enemy of Resistance might cause you to stop or give up. It's a concise and quick read, perfect to pick up anytime you're feeling stuck on a particular project and need a bit of a kick and some fuel to get going again.
Inspiration:
Let My People Go Surfing: The education of a reluctant businessman by Yves Chouinard

(Buy Now from: Amazon)
Many people became successful because they were passionate about business, but as the founder of Patagonia, Chouinard describes how his love of rock climbing and the outdoors led to building a hugely successful company committed to different ways of working, with environmental concerns at its core.
Shoe Dog by Phil Knight

(Buy Now from: Amazon)
The memoir of Nike co-founder Phil Knight is a more traditional look at business than Let My People Go Surfing. But it's also packed with honest insight into the creation of one of the world's most famous and profitable brands, especially when it comes to the experience of losing a key supplier in the early days, and dealing with incredibly fast growth of a business.
Ego Is The Enemy by Ryan Holiday

(Buy Now from: Amazon)
Like many of Holiday's books, this mixes some of the principles and guidance of the Stoic philosophers to provide a modern look at how to endure hardships and overcome the psychological
The $100 Startup: Reinvent the Way You Make a Living by Chris Guillebeau

(Buy Now from: Amazon)
A look at 1,500 businesses which started at $100 and managed to achieve $50,000 in revenue, along with the 50 most intriguing case studies to help inspire anyone wanting to build their own business on a very limited budget.
Creativity, Inc by Ed Catmull

(Buy Now from: Amazon)
Where better to learn about managing creativity than from the President of Pixar Animation and Disney Animation? Having partnered early on with George Lucas and built Pixar with Steve Jobs, it's widely recommended as a great book exploring what it takes to build a creative organisation.
Friends of Freelance Corner
We're lucky enough to have interviewed, or collaborated with, a wide range of experienced freelance authors, including:
Anti-Sell: Marketing, Lead Generation and Networking Tips for Freelancers Who Hate Sales by Steve Morgan

(Buy Now from: Amazon)
SEO consultant Steve Morgan shared his freelance story with us, and has also written this useful book tackling one of the most challenge areas of working for yourself.
Survival Skills for Freelancers by Sarah Townsend

(Buy Now from: Amazon)
A guide to self-employment based on 20 years of experience as a freelance marketing copywriter, which includes anecdotes and advice to provide an honest guide to succeeding in working for yourself.
Hype Yourself: A non-nonsense DIY PR toolkit for small business by Lucy Werner

(Buy Now from: Amazon)
Cut through the myths around PR and learn that anyone can be a great publicist for their own business, delivering direct results from the exposure.
The Freelance Bible by Alison Grade

(Buy Now from: Amazon)
How to develop your personal brand, pick up financial essentials, grow your client list and negotiate deals with advice from the founder of the Mission Accomplished consultancy, CEO of Screen Central and a NESTA-accredited creative enterprise trainer
Ultimately, no list can cover all of the great books which can be useful across the wide world of freelancing and self-employment. But hopefully it can give you a start in exploring some of the timeless wisdom available. Especially when many will help you avoid making costly mistakes, and all for the price of a paperback.
And if we've missed out your favourite from our list of the best books for freelancers and the self-employed, then let us know about it via Twitter or the Creative Freelancers UK Facebook group.