Freelance Corner is the only expert-led podcast for the UK's freelance community.
Every fortnight, join hosts Orla and Ben as they quiz an expert on an issue that affects you, with the goal of answering an important question.
Each episode features candid conversations with inspiring freelancers who share their story with us, insider tips and valuable advice for you in your own freelancing career.
To have your question about a freelance issue answered, email content@freelancecorner.co.uk today!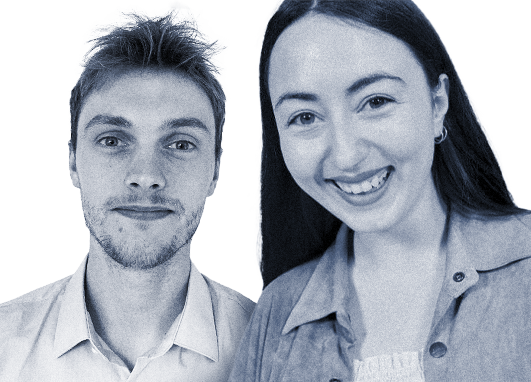 How can you become a freelance journalist?
Do you love writing? Want to turn your passion into a freelance career but not sure where to start?

This week Orla and Ben are joined by award-winning journalist Donna Ferguson. We hear about her journey into the world of journalism, Donna shares advice for how you can start a career as a freelance journalist and we discuss the landscape of the industry including how journalists get paid.
How to find your niche and win work as a freelancer
Alison uses her rare mix of creative, academic and business experience to help transform creative concepts into business reality. Alison spent 15 years working at senior level in many media companies – predominantly in international television and film production, rights management and strategy – but she also has formal academic training and is a Nesta-accredited Creative Enterprise Trainer.
Add to that mix that Alison is also an entrepreneur who has established her own businesses and it becomes clear why she is in such demand by many creative businesses as a consultant and non-exec. She is also the author of the Penguin bestseller, The Freelance Bible.
How to start freelancing and the power of community
Have you always wondered 'what if' you went freelance? You have a great idea, but you're not sure what practical steps you should take to get started with going freelance?
This week Orla and Ben speak with digital marketing expert Lou Nylander and we find out how she went from working the 9-5 to creating her own marketing business. We also learn why finding your freelancing community is so vital when starting out and Lou shares her practical tips for you to flourish as a freelancer!
How are work patterns changing?
his week Orla and Ben speak with entrepreneur Lizzie Penny and discuss how work patterns are changing. We explore the concept of the 9-5, dissect productivity and find out how you can make your schedule, lifestyle and ultimately – workstyle, cater to you and your wellbeing as a freelancer.
Lizzie is an entrepreneur and a campaigner for 'workstyle' – the freedom to choose when and where you work. She is fascinated by how new working practices can fundamentally redefine inclusion at work, whilst also improving wellbeing and step-changing productivity. She has co-authored a book on Workstyle which has been published by Hachette in 2022.
Unpacking neurodiversity and mental health as a freelancer
In this week's episode, Orla and Ben are joined by Laura Wallis, a freelance writer and speaker with expertise in women's healthcare, neurodiversity, and mental health.
We find out how her passion took her from working on contracts with the NHS to setting up the organisation 'Debating Mental Health' which delivered speech and debate coaching to young people with mental health support needs, to improve their confidence, self-esteem and help create an accessible community.
We also discuss what neurodiversity is, why it's vital to be aware of it, how freelancers can access supportive communities and we learn Laura's top tips for public speaking.
Social impact and how awards can help freelancers
Jaime Gill is an award-winning creative, copywriter and communications consultant with over 20 years experience. He strives to make a social impact and has created campaigns for global organizations including UNICEF and non-profit organizations.
We discover Jaime's career journey starting in journalism, to commercial public relations, and then taking the leap to work in Cambodia with non-profit and humanitarian organizations.
Our discussion explores what it takes to set up a freelancing career abroad and how overcoming the fear of self-promotion is vital as a freelancer. We also learn what significance awards can have for freelancers, how they can help create new opportunities and the power of a good idea.
Interested in Jaime's work? Check out his website boxclevercreative.com and find him on Linkedin here: linkedin.com/in/jaimegillcommunicates/
You can find out more about the IPSE Freelancer awards here: freelancerawards.co.uk/
How to achieve work-life balance as a freelancer
This week, Orla and Ben caught up with IPSE member Katy Carlisle, otherwise known as the SQ SP Queen. Katy is a web designer who is passionate about all things website design and making her schedule work for her. Katy is also founder of Freelance Folk, the co-host of podcast 99 Problems (but a boss ain't one), IPSE Member Forum leader and judge for IPSE's 2021 Freelancer of the Year Awards.
We delve into Katy's journey as a freelancer, how to achieve a work-life balance as a freelancer, client red flags and how to make your schedule work for you.