New survey data highlights that more than half of aspiring UK female entrepreneurs claim that coronavirus has encouraged them to start their own business.
The research, published by LifeSkills, shows that 51 per cent of the women aiming to own a business within the next five years have been motivated to do so by the pandemic. This figure is higher in the younger group of women, with 74 per cent of the 16-to-34-year-olds in this group saying that coronavirus has further encouraged them to pursue their business ambitions.
Inna Yordanova, Senior Researcher at The Association of Independent Professionals and the Self-Employed (IPSE), welcomed the survey results: "The rise in the number of females wanting to open their own business is to be celebrated as the presence of women in the workforce has proved to be better for companies, societies and the economy as a whole.
"Self-employment specifically can allow women to tap into their entrepreneurial potential, which in turn can improve their wellbeing and economic situation and also increase the value they add to the economy."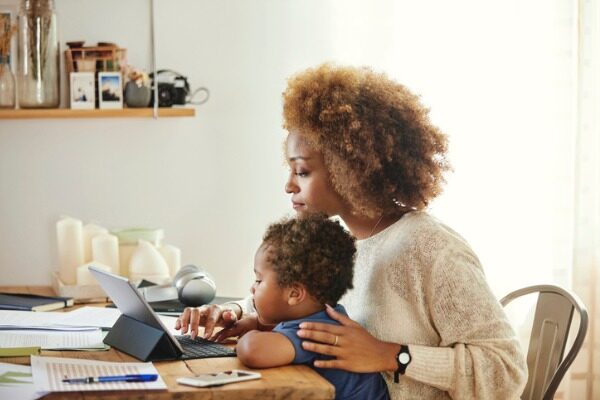 Flexibility drives women to self-employment
Research by IPSE suggests that women are primarily motivated to go self-employed because of greater control over hours (63%), the choice of where to work (56%) and better work-life balance (55%).
"The record rise in self-employment in the last ten years has been largely driven by the rise in the number of highly skilled female freelancers choosing the freedom and flexibility this way of working allows," says Yordanova, author of the IPSE report, Women in Self-Employment. "More and more mothers also choose self-employment as a way to pursue a career that allows them the flexibility to spend time with their family."
In spite of the promising survey results, women who do go on to run their own businesses are likely to face many unique obstacles on entering and participating in self-employment. As reported by IPSE, self-employed women (49%) are more likely than men (37%) to say that they worry about their financial circumstances all or most of the time. "They are more worried about their finances and their savings and they are less able to access vital financial support like mortgages and pensions," comments Yordanova. Compounding this, only one in ten self-employed women (11%) feel supported by the UK government compared to one in five (20%) of their male counterparts.
Self-employed women need greater support
In order for the government to harness the flexible and entrepreneurial skillsets of these women in its recovery from the pandemic-related recession, it needs to commit to greater support for the group. IPSE suggests that support for women could include extending Shared Parental Leave to the self-employed and introducing Statutory Maternity Pay for the group. Yordanova suggests that "opening up training and mentoring for self-employed women so that they can expand their career prospects and earning potential" would also be a positive step forward.
Despite the challenges facing self-employed women, recent ONS figures on self-employment in the UK suggest that the group have been better insulated against the economic impact of the pandemic than men: there was a 7.2 per cent decrease in self-employed men between April and June 2020 compared to a 0.1 per cent decrease in self-employed women over the same period. However, this buoyancy may not be long-lasting as the UK grapples with its largest recession in history.
There is a clear drive among women to set up their own businesses. In order to mobilise this ambition and realise the myriad benefits for the economy and society in the wake of coronavirus, government must reconsider its approach to supporting the women keen to pursue self-employment.