Like life, freelancing moves pretty fast at times. And that means we're often the first people to jump into new industries and emerging roles before they become commonplace. So, what could tempt you from our selection of exciting new freelance occupations in 2022?
One of the joys of being your own boss is the ability to change career or direction whenever you choose. As many of the new opportunities for freelancing are evolutions of existing specialisms, it doesn't take a huge leap to start focusing more of your time and energy on them. And by getting involved earlier, you have a potentially quicker and easier route to building a reputation as an expert in those fields.
It doesn't mean these fields or industries will replace many of the current in-demand freelance skills across marketing, accountancy, administration, supply chains and a host of other areas. But if you're looking to try something different in the future, they might provide some inspiration to think about.
NFTs: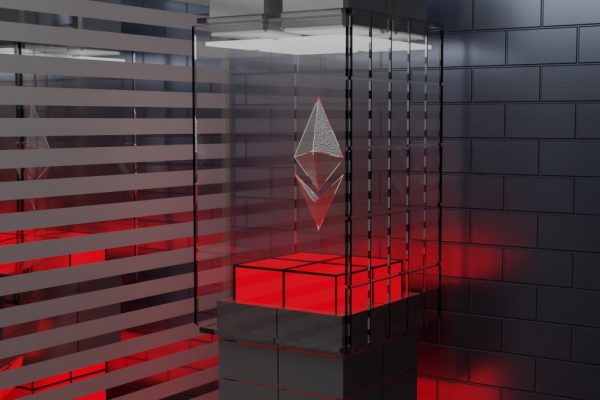 Non-fungible tokens (NFTs) have been big news in 2021, with digital art and other assets being sold for huge amounts. But we're not suggesting that you try investing your life savings in 2022.
The industry around NFTs has various roles suited to freelancing, in addition to creating your own digital art. There are a growing number of marketplaces and news sites devoted to the industry, meaning an increasing number of opportunities for freelance designers, developers, writers and marketers with some knowledge of cryptocurrencies, blockchains, and the people most likely to be investing in the current boom.
Freelance sites are also starting to list designers who are able to create NFTS for clients, allowing businesses to jump on the trend without hiring the necessary knowledge in-house. So, if you want to be paid a guaranteed rate for your creations without the risk of putting it up for auction, there are options available.
The current hype and investment bubble around NFTs may fall over the coming months, but like cryptocurrency, they're going to be part of life for the foreseeable future. Which means a growing number of exciting new freelance occupations in 2022 within the industry.
Esports: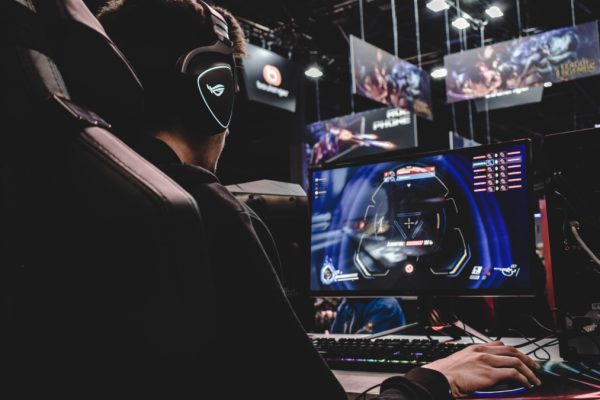 As with NFTs, the fact that you can earn millions from playing video games professional has been largely accepted by now. But what many people don't realise is that there are a wide range of opportunities for freelancers, even if you're not the world's best at Call of Duty or League of Legends.
Freelance opportunities have always existed within the games industry. But the rise of Esports has opened up a lot of new opportunities, particularly within online broadcasting. Even smaller events and championships require coverage at television quality for sharing via Youtube, Twitch or other outlets. So freelance commentators, photographers, camera operators, video editors and more can build careers focused on video games.
As one example, Getty Images became the official photographic agency for Gran Turismo esports league events, led by their staff motorsport photographer, Clive Rose. And an increasing number of freelancers and agencies are exploring the world of virtual photography, particularly around Esports events. When Ferrari, Porsche, Mercedes and other manufacturers are fielding professional sim racing teams, they expect the action to be captured at the same level as a real-world motorsport event.
And professional Esports teams now receive the investment and support you'd expect of any large sporting organisation. Managers and coaches are supported by marketing teams, therapists, fitness coaches and more to get the best from their players. This opens up a range of opportunities for anyone whose freelancing crosses over with an interest in gaming or sport.
Virtual designers and architects
Sticking with the digital theme, virtual reality (VR) and digital worlds have existed for decades. And some individuals have already built fortunes by investing and trading in online worlds since the early 2000s.
But there's been a resurgence in interest as VR hardware has become better and less expensive, and companies including Microsoft and Meta (formerly Facebook) have been investing huge amounts in the metaverse.
As businesses and individuals invest more time and resources into their virtual assets, they need designers, architects and specialists to help them look their best. Freelance and self-employed specialists are already earning big amounts for supplying character and interior design, architecture and more, purely within the digital world. Along with custom assets for games, whether it's liveries for virtual racing teams, bespoke weapon designs, or clothing. And demand is likely to only increase in the future.
Other areas that are growing within virtual worlds include live performance by singers and musicians, or other performance artists. Ariana Grande, Travis Scott, Marshmello and others have held virtual gigs in Fortnite, while other bands have performed on Minecraft or Roblox. And there are certainly benefits to performing from the comfort of your own living room. If you're not sure where to start, we cover related freelancing roles in our guides to becoming a freelance web designer or a freelance illustrator.
Drone pilots and drivers: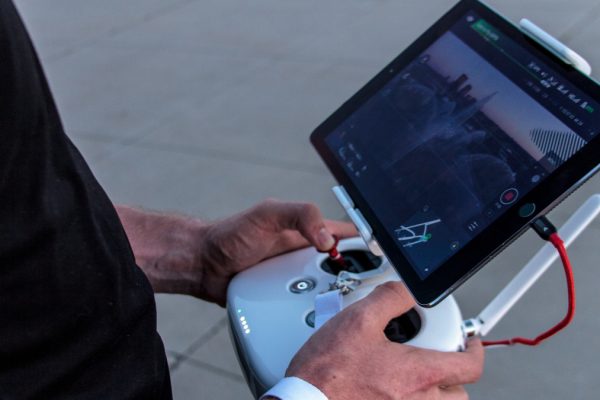 There are already opportunities to freelance as a drone operator, in areas such as television, fire and mountain rescue, or inspecting difficult structures. And with the prospect of drone deliveries and automated lorries in the near future, being qualified to remotely control these vehicles is another growth area. Particularly as regulation limits who can work on a commercial basis.
If you want to start freelancing as a drone operator in the UK, you're required to complete training by the Civil Aviation Authority, and will need to apply for a PfCO (permission for commercial operations certificate) which has to be renewed every 12 months.
Self-driving cars and trucks aren't likely to be commonplace in 2022, but the increased global supply issues of the last two years could help to bring their introduction forward. Rolls Royce also plan to launch their first remote-controlled and unmanned ocean-going ship in 2030. So virtual pilots, drivers and helms are going to be increasingly important.
Virtual Event Consultants: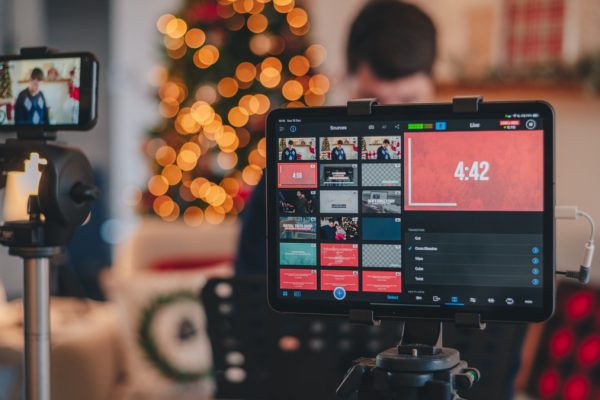 While we all hope that the risk and restrictions of the global pandemic will be vastly reduced in the future, some of the growth in virtual events and meetings will remain. Not only have they provided a solution during lockdowns, but for some people it's much more convenient and accessible to attend from home.
But there's more to holding a successful online event than just firing up Zoom or Microsoft Teams. A virtual event consultant will be able to help you plan, promote and host everything, and avoid the risk of mishaps due to technical reasons, or some of the embarrassing issues that can occur without any oversight.
It's also possible to focus on the planning or production elements of virtual events and meetings, rather than consulting on strategy. And on a smaller scale, an increasing number of remote workers will want help creating the best presence when they're connecting with potential clients, business partners or managers in online meetings. If it's a career change you may be interested in, we include advice on virtual events in our guide explaining how to become a freelance event planner or organiser.
Embracing new freelancing opportunities in the future
These are just some of the possibilities for exciting new freelance occupations in 2022. Given the bravery and enthusiasm of the self-employed to discover new opportunities, there are certainly people already working in fields that might only become common knowledge over the next 12 months or longer. If you think we've missed an existing or new opportunity, why not let us know via Twitter.
The only certainty is that freelancers will continue to be at the forefront of new trends in work, and define how these roles evolve before they become a mainstream part of most businesses. Which gives us an advantage, as we can move quickly into new spaces and industries. The key is to remain open to change and new ideas, and to set aside a small percentage of your time and effort into experimenting. Not every new trend will result in success for you, but it's often fairly easy to spend a little time finding out, rather than dismissing it as a fad. And just like a startup investor, you only need one of the experiments to pay off for it to be worthwhile and profitable.