According to the Department for Business, Energy & Industrial Strategy, 84 per cent of self-employed people said their lives were better overall than if they were in employment. A survey by IPSE last year, 64 per cent said they would continue working for themselves for the foreseeable future
For most self-employed people, the switch to working for themselves was one of the best career moves they ever made. It allowed them to choose who they work with, and when they work.
For many, it's the perfect way to manage parenting responsibilities and make their work fit around their life rather than vice versa. And, because working for yourself allows you to book long periods of time off, you can effectively – in one self-employed person's words – take a series of "mini retirements".
But while it was a positive choice for most, there are some people out there for whom self-employment led to a much less happy lifestyle: the vulnerable self-employed – often working in the so-called 'gig economy'.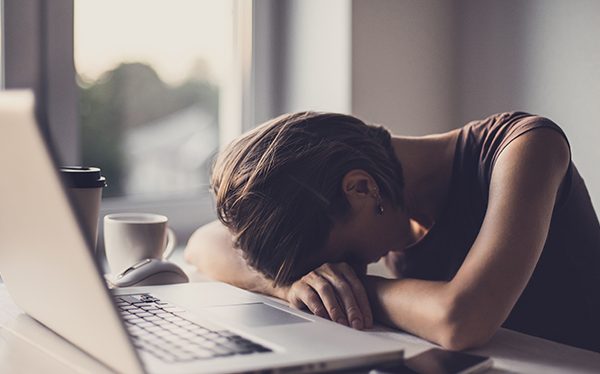 A new report by IPSE and Community trade union has determined why this group is considered vulnerable.
Looking across the self-employed sector, the study distinguished three main factors determining vulnerability: low pay, lack of autonomy, and financial insecurity.
If a self-employed person showed two or three of these signs, the report concluded they were at risk of being 'vulnerable'. (The report used the term 'at risk' because the numbers do not guarantee a person is vulnerable: they do not account for individual circumstances, for example, a financially supportive partner.)
Other organisations – such as the Trades Union Congress (TUC) – have already tried to ascertain how many people are in vulnerable self-employment across the UK. In their report, however, the TUC only considered low pay.
As a result, the TUC reported a total of 1.3 million people in vulnerable self-employment. By contrast, IPSE and Community found between 300,000 and 500,000 (9-13%) of the self-employed population were at risk of being vulnerable, which suggests a less serious, systemic problem.

Although the report produced a lower figure than the TUC's, it still showed that there are many self-employed people who are at risk of being vulnerable.
IPSE and Community's study also showed that there are a range of occupations where people are significantly more likely to be vulnerable. These included carers, car mechanics, child minders, cleaners and drivers.
Another of the key findings was that there is a major gap in educational attainment between the vulnerable self-employed and others.
In fact, the figures revealed that 11 per cent of the vulnerable self-employed have no qualifications at all. Furthermore, only one in five have a degree-level qualification, compared to one in three employees.
But it isn't just limited education that sets the vulnerable self-employed apart. Low pay and financial insecurity mean that many also struggle to pay into a pension.
Although this is a widespread problem across the self-employed sector (just 17 per cent of the entire group are paying into a pension), it is a particular problem for those in vulnerable self-employment.
Suneeta Johal, head of research, education and training at IPSE, said: "If this problem persists we will be heading towards a pensions crisis for the self-employed.
"The government is working hard to resolve this after its automatic enrolment review last December, and providers are warming to the idea of offering the self-employed the flexible pensions they need. But progress needs to be much faster. 
"The government pension provider NEST is trialling a rainy-day pension scheme known as the 'sidecar', which IPSE will follow with interest over the next two years. While there is no one-size-fits-all solution, this may be a significant help for the vulnerable self-employed."


But what else can be done to improve matters? The report put forward a range of recommendations to ensure fewer people find themselves at risk of vulnerable self-employment.
It called for changes to the monthly Universal Credit (UC) Minimum Income Floor system, which currently penalises the self-employed by failing to take account their fluctuating incomes.
To make it more accessible to them, the report recommended that the Minimum Income Floor should be calculated annually instead of monthly.
It also recommended extending the yearlong start-up period to two years to account for the length of time it often takes self-employed people to make their businesses profitable.
The report suggested that one of the best ways to help the vulnerable self-employed improve their situation was through training opportunities. Based on this, it called on the government to develop a set of criteria for certifying online courses, thus encouraging more providers to step in and offer training opportunities that could make a genuine difference.
Finally, IPSE and Community also called for greater protections against clients who pay either late or not at all.
Johal added: "Although self-employment is a rewarding choice for most people, there's no doubt it can be a tough gig for some.
 
"Hopefully this report will push the government to give people in this group the support they need."