The Freelancer of the Year Award, now in its sixth year, is an annual celebration of the positive contribution freelancers make to the UK economy. This year, the shortlisted candidates are from all over the UK and include an astronomy expert, a florist, an international development expert and even a sex writer.
The Freelancer of the Year category honours those who have built a successful career in freelancing, who have an impressive portfolio of freelance work. This award is presented alongside other categories, including the New to Freelancing Award, and the Young Freelancer of the Year Award.
Applicants are judged on a range of criteria including the strength of their portfolio, their passion and commitment to freelancing, business acumen, creativity and the distinctiveness of their work.
The winner will be announced at the Freelancer of the Year Awards ceremony at Kings' Place in London on 13 June 2018.
Rachel Mason, from Somerset, is a songwriter, musical director, arranger and vocal coach. She was an expert judge for Sing: Ultimate A Cappella, Sky One's National Television Award-nominated show, during which she worked with musicians ranging from Midge Ure to The Vamps.
As a Musical Director, Rachel has worked with over 20 choirs in her lifetime. Rachel currently runs a community choir who recently performed at the Royal Albert Hall, a junior show choir and Amplify Choir, who performed in the 25th Anniversary celebrations in Disneyland Paris.
Colin Stuart is an astronomy author and speaker who has talked to half-a-million people about the universe, and even has an asteroid named after him.
His books have sold more than 300,000 copies worldwide, and he has written 150+ popular science articles for The Guardian, Wall Street Journal, New Scientist and the European Space Agency, amongst others. In 2014 he was runner-up in the European Astronomy Journalism Prize.
As a fellow of the Royal Astronomical Society, he's talked about the wonders of the universe on Sky News, BBC News and Radio 5Live.
Alexandra founded Line and Dot Creative Agency in 2014 specializing in web and print design projects for charities, social impact projects, SME's and fashion brands.
She started her career as a designer for the British Heart Foundation. She then went onto a global fashion branding agency, working with brands such a Stella McCartney, Adidas, Hugo Boss and Disney. Alex's extensive experience in fashion enables fast paced, innovation-led design and creativity. She applies this creativity and structure to develop charitable and community projects in order to have maximum social impact.
Loksan Harley is an independent policy analyst, project manager and researcher. He has been a freelancer for over five years, during which time he has been based in Burkina Faso, China, India and the UK; and worked remotely and travelled for business to many other countries.


Loksan has extensive experience in research, programme management and technical assistance working with governments, international organisations and NGOs worldwide.

Loksan works most extensively with the United Nations (UN). On behalf of the UN, he has advised the European Commission on migration-related international development programmes, and advised African governments on human trafficking and migrant smuggling policies. He has also provided strategic advice to NGOs such as Save the Children and Catholic Relief Services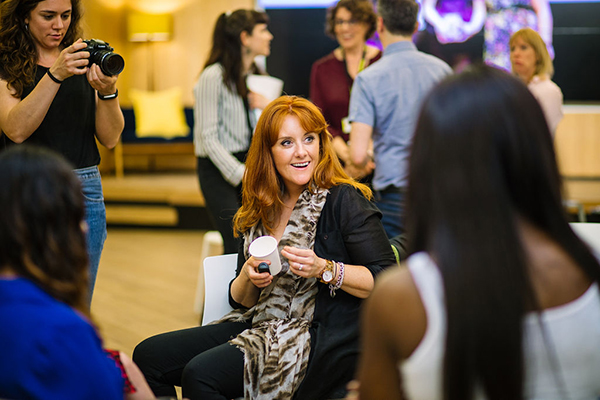 Kate Taylor has been a freelance writer, specialising in dating, relationships and sex, for 23 years. In that time she has written five books, two online courses, and thousands of articles for magazines and newspapers including The Sun, The Guardian, The Observer, Men's Health, More!, and Glamour. She was also GQ's Sex Columnist for five years.

She presented two series of Sex Tips for Girls on Channel Four, and worked with match.com as their Dating Expert for a decade. She has been voted Dating Writer of the Year in the 2017 UK Dating Awards. Kate now helps the over-50s in their search for love as the Dating Expert for OurTime.co.uk and Readers Digest.
Elise Ciampaglia is a freelance specialist wedding florist, based in Hampshire.
Having trained at Southwark College in 2004, Elise then gained experience in a small florist shop and in 2009, started Florescence. Running Florescence has given her an opportunity to utilize her skills in sales, design, marketing, admin, accounts and of course, floristry.
Elise is multi-award winning in both wedding industry-based awards and business awards, including winning Best Customer Service in the 2014 New Enterprise Allowance Awards, and being a Finalist in the 2016 British Small Business Awards for Sole Trader of the Year.
Elise plans to open a wedding venue with a florist workshop on site, so the two businesses can feed into one another.