If you're self-employed or freelancing and want to earn some extra money, you'll probably have seen it mentioned as an easy way to earn a passive income. Find out how to set up an affiliate marketing side hustle, and the best ways to improve your results.
Any online research into affiliates will result in endless examples of people earning five or six figure incomes from their work. Unless you're already a fairly famous online influencer, or run a very popular website, it'll take plenty of time and effort to achieve the same levels of success.
But even if you're starting from nothing, affiliate marketing can still bring you some extra cash for a relatively small amount of work. And the sooner you get started, the earlier you might see some benefits.
What is affiliate marketing?
The concept of affiliate marketing is easy to understand. If you promote or recommend a business, and someone buys from them as a result, you earn a commission. Or you can also be rewarded for leads, trial users, clicks to a website or app downloads, depending on the specific program you've signed up for.
Whether you're promoting a product or a service, the system works by sharing affiliate links, which have a tracking code identifying you as the source of the referral. And with eCommerce retailers, you'll also receive a commission if a customer buys other products during their transaction.
The rate you receive will vary, depending on the scheme you've signed up for, and sometimes the volume of traffic or purchases you can deliver. Typical affiliate commission rates range from around 5% to as much as 50%.
You can start affiliate marketing anywhere a link can be shared. So, you have the option to use your existing social media profiles, website, or YouTube channel. Or you may decide to start something new in an unrelated niche or area. It's possible to share affiliate links via online advertising, although many programmes either prohibit this entirely, or have a strict list of conditions restricting where, and how, you can advertise.
The benefits of affiliate marketing
The main advantages of affiliate marketing are that it's quick, easy, and low risk. You're promoting products or services without having to buy inventory, or set them up yourself. And most affiliate programmes can offer access in minutes, allowing you to quickly add links to existing websites or blogs, or begin sharing them on social media.
And once those links are live, they can continue to earn you extra money indefinitely. Unless the affiliate scheme ends, you can still be receiving commission from something you posted months, or even years ago.
You also don't have to worry about fulfilling orders or supporting customers, although if you're recommending a terrible product or dodgy business, it could impact your reputation in the future.
But there are some other benefits of affiliate marketing which don't tend to be promoted as much by most guides to the subject.
Having your own side hustle can be a welcome break from working with clients or dealing with customers. And provide a way to learn and experiment without impacting your main business, letting you play around with social media, SEO, content marketing and other techniques. The lessons you learn can then be applied to client properties, or your main career.
And if you work with clients that offer affiliate schemes, or might want to introduce them, it gives you valuable insights into what makes those programs appealing to an end user, along with the potential results. This means you can offer better advice to your clients, or provide educational resources and tips to affiliates to increase the chances of success.
If you're a writer, marketer, developer or designer, then your existing knowledge is likely to be very useful, and there are high value affiliate programs for each of those industries, including website hosting, marketing and design tools, or writing courses. If you're not already an expert, or don't have the time, it's also possible to outsource elements of the process.
Downsides of affiliate marketing
Many of the disadvantages of affiliate marketing come from unrealistic expectations. It typically takes time and patience to build a significant audience and income, especially if you're starting in a new niche area with no existing audience.
You'll need to research the affiliate offers available, find those most likely to get results, and test the channels and approach which work for you. And monitor whether commission rates have changed, or schemes have ended, so you can update links appropriately to maximise your income.
Because affiliate-marketing is commission-based, your income can vary a lot from day-to-day. And as it's based on a temporary browser cookie from your tracking link, if someone removes this due to privacy settings or decides to wait a few days before they complete a transaction, you can miss out on the referral reward.
Most businesses will have clear rules about what affiliates are allowed to do when promoting products or services. As these will apply to everyone signed up, you might find it difficult to stand out. Especially if you're trying to recommend a popular product or service. And some companies will regularly remove anyone breaking those rules, or low-performing affiliates, which can mean you miss out on any commission-balance which hasn't been paid yet.
You'll also need to disclose when you're sharing affiliate links. The applicable laws vary by country, but in the UK, it's regulated by The Advertising Standards Authority (ASA), with codes outlined by The Committee of Advertising Practice (CAP).
What types of affiliate marketer are there?
One way to look at affiliate marketers is by the products and services they recommend, rather than the channels they are using. For example:
Unattached affiliate marketing: You have no authority or audience for the niche you're promoting and just want to generate income, often by using pay-per-click advertising.
Related affiliate marketing: You're promoting products or businesses you haven't used, but are in a relevant niche to your existing audience. The risk comes from potentially recommending a terrible product or service, which damages trust in you.
Involved affiliate marketing: Choosing to recommend products and services which you have tried and can honestly promote. This method tends to take more time and work to establish, but can become more sustainable, and offers more marketing options around guides and other helpful content.
The platforms and methods you can use for affiliate marketing include:
Websites and blogs
Email newsletters
Social media
YouTube and other video sharing platforms
Livestreaming
Pay-Per-Click (PPC) or banner advertising
Choosing which options are most suitable will depend on your existing audience and knowledge, the target customers, and the products or services you're promoting. While exceptions exist for every rule, you're more likely to sell a complex business-to-business marketing tool through a high-quality article on a specialist website, whereas a limited time offer on a videogame might work more effectively during a livestream on Twitch.
Whatever you choose as your main platform, it's always a good idea to have at least one or two other outlets as a back-up. Especially if you're concentrating on a service owned by someone else, such as social media, YouTube or live streaming. Owning your own domain and website means you can still have presence and earnings, even if a third-party service demotes or removes your account for any reason.
How to set up an affiliate marketing side hustle
1. Choose your niche
If you're branching into an area away from your main career, and intend to direct and create the content, it's helpful to pick something you're interested in. You don't have to be an expert, but a passion for the topic makes it more likely you'll be aware of the needs or desires of others, and keep going if you don't see results immediately.
Affiliate marketing is massively popular, so you'll need a way to stand out. And the best option is usually to niche down into a specialist area.
For example, "cars" is an enormous area already served by big publications. Focusing on "Classic cars" will narrow the field a little, but concentrating on "Classic Japanese saloons from the 1990s" or "classic 1960s British sports cars" will help you focus your expertise and audience. Concentrating your content on one area also makes it easier to build authority with search engines, and means you're not overwhelmed trying to cover a massive topic.
To check the interest for your ideas, research traffic and existing affiliates by platform. If you're intending to launch a blog or website, you can use tools including Google Trends or Answer The Public to research keywords and search volumes.
For social media, various monitoring tools can highlight key influences and accounts, including Buzzsumo. Or for Youtube and Twitch, you can research accounts through Social Blade.
2. Find affiliate programs
Choosing the right affiliate programmes to promote will depend on your approach, niche and audience. Broadly speaking, most schemes will fall into three categories:
Low volume, high commission: Specialist products and services which target niche areas, often business owners, or specific careers.
High volume, low commission: Mass market products aimed at a wide range of consumers, in areas like entertainment, food, general household supplies etc.
High volume, high commission: These products and services do exist, often for financial services, insurance etc, where businesses get a high lifetime value if someone signs up for their offer. But these tend to attract the most competition from experienced affiliate marketers with potentially deep pockets.
Examples of low volume, high commission products include everything from services like SEO tool Semrush, which offers $200 per sale, to luxury yachts or holiday resorts.
High volume, low commission programs would notably include Amazon for most products (although rates do vary across product categories).
To join an affiliate program, you'll need to sign up and supply some details about yourself and where you'll be promoting links, along with tax and payment information. Some businesses offer a bespoke platform, while others are available through networks which let you see all the schemes they currently offer. Examples include:
Many brands will have their affiliate program listed on their website, often in the footer menus right at the bottom of their pages. Or you can search for 'brand name' and 'affiliates' to find any details.
It's also possible to go directly to businesses, especially smaller companies which might not have an existing scheme, and offer to set up a referral link which can be tracked by both parties. Going straight to a business can often result in much higher referral rates, but you'll need to demonstrate either an existing high volume of commissions, or a very good relevance to their customers.
If you're targeting video and social media, particularly Instagram and TikTok, you can also look for influencer marketing programs, partnerships and agencies to start earning from endorsements and product placements.
Diversification is always a good idea, so that you're not relying on one affiliate partner for all of your income.
3. Creating content and driving traffic
This is the stage which makes the difference between a high earning affiliate marketer and someone who only brings in a few pennies each year. While it's possible to add a few links to pages or posts that are already performing well for traffic, you'll get better results by constantly working on creating optimised content, and growing your audience.
The exact methods will vary depending on the platforms you're using. If you're running a website or blog, then examples of useful content will include reviews and comparisons, tutorials, resource pages or product roundups. And optimising those articles for search engines and social media sharing will help them find a larger audience.
But it's also worth paying attention to how pages convert. If you have a popular page which isn't delivering affiliate sales, then it might just need a more obvious link, or a change to the call to action (CTA), from 'click here' to 'buy now', for example. Or you may highlight it with a dedicated button or text box.
You can also repost offers on social media to test different text or images, or alternative approaches, and optimise video content to grab attention. Editing YouTube content to remove unnecessary waffle can radically increase both the viewing figures and results, for example.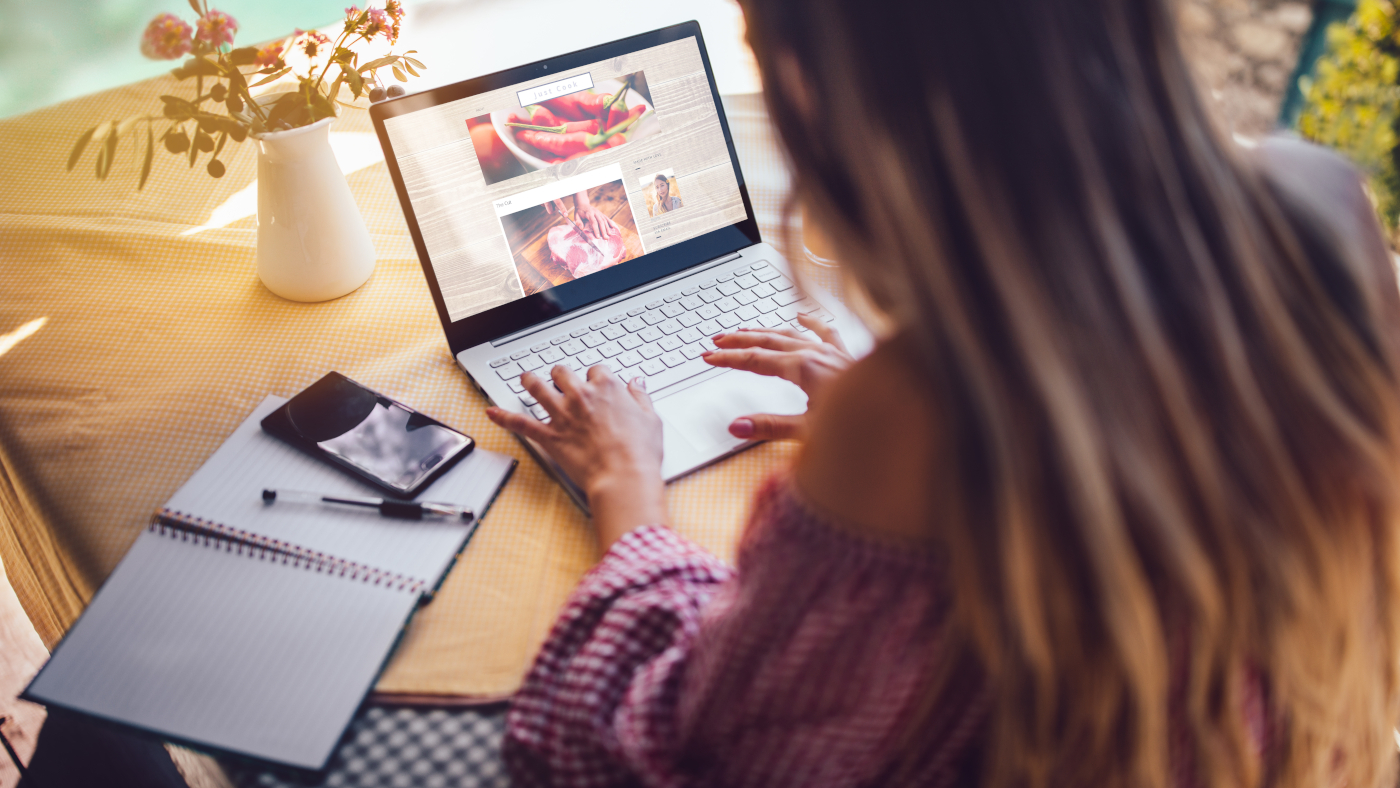 An affiliate marketing funnel takes the process a stage further, by taking a buyer through the purchase process by creating content which raises awareness of a product, then helps them through their research and consideration, before leading them through to complete the transaction. This is particularly suitable if you're selling low volume, but high commission products or services.
For example, you might raise awareness through a visual format such as Instagram or Pinterest, which then leads someone to a detailed product review or comparison, and then guides them through to a purchase page.
Advertising is a detailed subject which would require a dedicated guide to cover, but learning about each ad platform (Google, Facebook, etc), and understanding the restrictions of both platform and affiliate program will be an important first step, before testing different creative treatments and targeting.
There are never any guarantees in life. But the more time and effort you put into optimising your affiliate marketing, the more likely it will be to produce results.
Common affiliate marketing mistakes to avoid
There are lots of factors that can impact your earnings, but some of the common affiliate marketing mistakes to avoid will includes:
Targeting too broad a subject, or an unprofitable niche: You're not going to outrank Thomas Cook or Expedia for holidays, so specialise in a type of holiday. And if you're hoping to earn from 5% of a £2 purchase, you'll need to reach millions of people for it to be worthwhile.
Aiming at the wrong people: If you've always written about graphic design and built your social media audience around that topic, suddenly posting endless affiliate links to golf gear won't work. Especially if you're only concentrating on the final sales part of the buying cycle.
Giving up too quickly: Not every affiliate marketing attempt will be successful, but most need months or years to start getting decent traction and deliver significant income.
Ignoring metrics and analytics: You need to know what's working or failing and treat affiliate marketing as a business if you're looking for sizable revenue.
Leaving everything on autopilot: If you're not checking your affiliate programs regularly, you can be sharing old links which are no longer tracked, or promoting schemes which have closed.
Putting all your efforts into one channel: If you've built up your income solely on YouTube, Twitch, Facebook, Twitter, Instagram or TikTok etc, then losing your account will end it all. Diversifying with your own website, or on one or two back-up channels will minimise the financial impact if it happens.
Not using affiliate resources: Most networks and programs will have a range of resources to help you, including assets, discounts, coupon codes and more, along with link building tools and analytics.
Selling at the expense of trust: If you've built your affiliate marketing around yourself, or a brand, then it can be tempting to just promote every possible income stream. But overdoing it, recommending terrible products, or spamming people will destroy any trust you've built up in the past.
Believing every affiliate marketer on social media: It's possible to get some good advice from other affiliate marketers on social media. But it's often buried under a deluge of people offering courses, 'get rich quick' schemes, or just trying to build up their own profiles. Be curious but sceptical and take your time deciding which tips to test, and who might be generally more reliable.
Ultimately, knowing how to set up an affiliate marketing side hustle can help you add some extra income to your self-employed or freelance career. And over time, it could evolve into your main business focus, with some people earning comfortable six-figure incomes purely from promoting affiliate products and services.
But it's important to enter into it with realistic expectations about the time and resources you might need to commit, and what the initial returns will be. If you're just adding some links onto old blog posts, you might make a few pounds for your effort, which is better than nothing, and isn't an unreasonable return on your effort. But if you're expecting to make hundreds, or thousands each month, then you're going to need to put more into your affiliate marketing.
One way to offset any initial disappointment is to remind yourself of the other benefits you get from learning more about marketing, design, web hosting, video presenting, live streaming etc. This can feed into your main profession, and make extra income more of a welcome bonus as you learn how to improve your affiliate marketing.
Other freelance side hustles to earn extra income
Looking for ways to earn extra income alongside your self-employed or freelance career? Why not check out some of our other guides to bring in some extra money?