The coronavirus pandemic and related economic crisis plus the lacking support for the self-employed has led to a fall in the number of freelancers in the UK this year.
Fall in self-employed during coronavirus
Data released today from the Office for National Statistics showed the number of self-employed professionals in the UK declining by 174,000 between April-June (Q2) and July-September (Q3) 2020.
Derek Cribb, CEO of IPSE (the Association of Independent Professionals and the Self-Employed), reacted to the figures this morning: "The continuing drop in the number of self-employed in the UK shows that the glaring gaps in support are leading to long-term, avoidable decline in the sector.
"This is deeply concerning not only for the self-employed themselves, but also for the UK's prospects in the coming recession."
Why are people leaving freelancing?
Potential reasons for this fall in numbers are the reduction in self-employed earnings and the downturn of freelancer confidence in both their businesses and the economy.
IPSE's quarterly survey of freelancers found that Q3 earnings were at their second-lowest level on record. On top of this, the self-employed aren't holding out hope for an improvement any time soon: freelancers fear the long-term economic consequences of the pandemic for their businesses.
Though earnings and confidence have improved since the unheard-of lows of the first wave, both have remained at a much lower level compared to before the pandemic.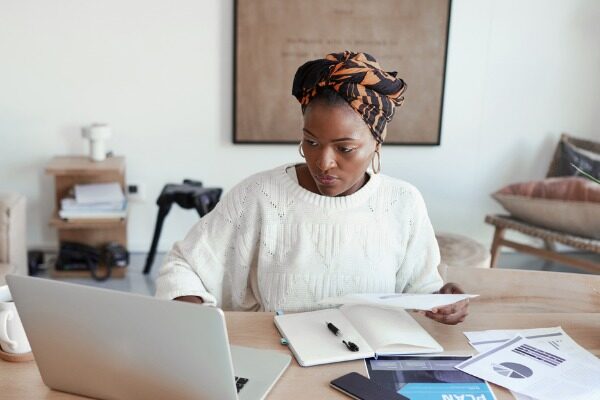 The flexible skillsets of freelancers
All this comes at a time when the UK economy most needs the versatile skillsets of freelancers.
Cribb says: "After the 2008 financial crisis, it was rising self-employed numbers that kept unemployment comparatively low – as uncertain employers looked for more flexible expertise instead of permanent employees.
"Now, this does not appear to be happening and the self-employed sector is in precipitous decline. Some self-employed are finding their way into full-time roles, but many others are joining the record flow into unemployment."
Lacking government support for freelancers
To support the self-employed, the Chancellor announced that the Self-Employment Income Support Scheme (SEISS) will be extended two further times lasting six months (November 2020-April 2021).
This is great news for the self-employed. However, there are still gaping holes in SEISS leaving many in the self-employed sphere without support. These gaps could be a major cause of the reported fall in freelancers.
Cribb also comments on this, encouraging the government to "urgently [get] support to the left-behind self-employed groups."
He continues: "Extending support would be a cost now, yes, but it would be a temporary cost during the pandemic, to hold back an even worse unemployment problem later."
IPSE continues to campaign on behalf of the self-employed for enhanced support.
Protect your business with a Freelance Corner pack today.