Even before the coronavirus pandemic, many people chose to become self-employed to work remotely and have greater flexibility. And post-lockdown, many people are seemingly reluctant to give up those benefits in favour of commuting into work every day. So, have you gone freelance to avoid a return to the office?
A recent Bloomberg survey of 1,000 US employees suggests around 39% would consider quitting if their employers didn't consider about remote work. And in McKinsey research, 52% of workers would prefer a more flexible hybrid or remote working arrangement, and 30% would switch jobs if that wasn't possible.
In the UK, freelancer confidence has been hit by Brexit, IR35, and the gaps in Covid support. But could we see a surge in people choosing self-employment as employers try and encourage people back to the workplace? Obviously, not every freelance career allows for full or part-time remote working, but IPSE research showed that even before the pandemic, 87% of the self-employed worked remotely during 2018, and 97% of that was done from home.
And what were the biggest reasons for people to move into freelancing? In January 2020, IPSE revealed that the majority of people started self-employment for the following reasons:
More flexibility (84%)
Choice of when to work (84%)
Choice of where to work (83%)
Improved work-life balance (73%)
With continued uncertainty over the end of social distancing restrictions, the UK government is still advising people to work from home where possible. And in a recent BBC survey of the UK's 50 biggest employers, the vast majority said they would be adopting hybrid working in the future. But will that still be true when coronavirus rules are eventually lifted?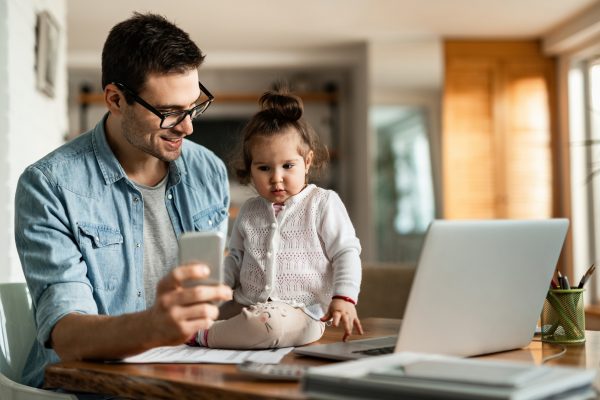 Even when offices and workplaces fully re-open, many people may be cautious about returning due to anxiety, unable to have Covid vaccinations for health reasons, or more vulnerable.
It's going to take some time before the long-term impact of Covid on freelancing and self-employment can be accurately assessed. But it would be interesting to know if you've recently started a freelance career partly, or entirely, to minimise your need to visit offices or workplaces.
You can find us on Twitter, Facebook and LinkedIn to share your experiences and insight. Or via the Creative Freelancers UK Facebook Group, where you can also find work opportunities, potential collaborators and lots more.