ONE of the London Eye's pods has been transformed into a hip new co-working space by design guru and TV star Sophie Robinson.
Last Wednesday, freelancing platform Fiverr took over one of the London Eye's pods to coincide with the launch of a report that found two thirds of Brits want to ditch their 9-5 jobs and turn to freelancing.
Fiverr's report, Generation Flex, found that the biggest reasons Brits are looking to freelancing are flexible hours (74%), 'being my own boss' (64%) and 'working wherever I want' (58%).  
To celebrate the rise of freelancing, Fiverr commissioned interior designer and judge on the BBC's The Great Interior Design Challenge Sophie Robinson, to transform a London Eye pod into "the ultimate creative space".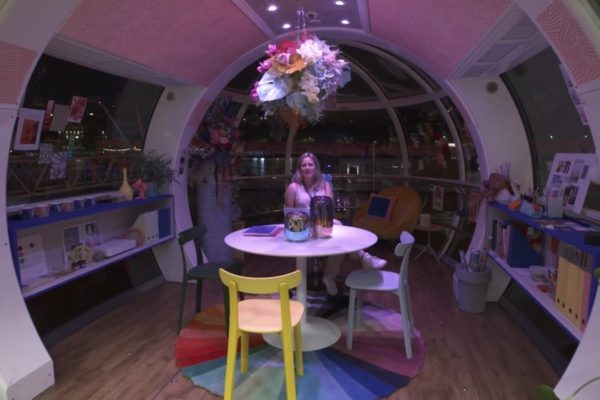 Ms Robinson said: "Through Fiverr's space, I have demonstrated the latest thinking in office design, biophilia and how to unleash your creativity and productivity by the way you design and organise your work space." 
Andrew Wray, Fiverr's Country Manager for the UK, told Freelance Corner: "We released research showing 67 per cent of Brits want to quit their jobs to go freelance, so we viewed turning a London Eye pod into the home office of the future as a really great opportunity to draw awareness to this generational shift.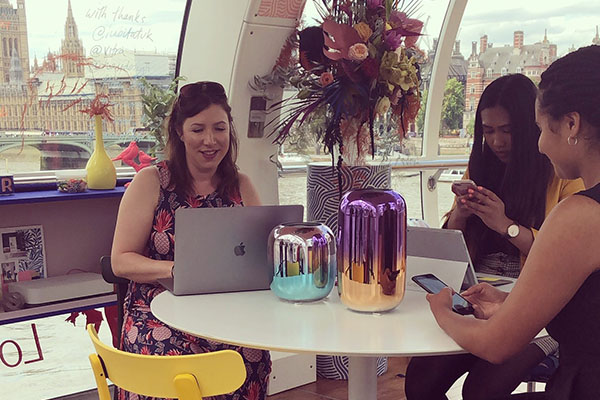 "It's been a first for her, a first for us and a first for the London Eye. It's thrown up a few logistical challenges for the team, but we're confident this is the first time a mobile office has been turned out for a London Eye pod."
Throughout the day, Fiverr opened out the space to freelancers. Mr Wray said: "We've got a range of UK Fiverr sellers, some who've been with us for over nine years, and some who use it as a side hustle or a full-time gig. Partly it's to celebrate the community of Fiverr and partly it's to raise awareness about the growing trend of freelancing in the UK."