Twice as many of the UK's self-employed work in rural areas compared to cities, and the government is responding by even using church spires to boost digital connectivity. When major cities are becoming hubs for the self-employed, why are they moving to the sticks?
For many people, when they consider the archetypal freelancer's natural habitat, they would probably conjure up images of the coffee shops and co-working spaces of bustling east London or Manchester's trendy Northern Quarter. A day beginning with a yoga class, the tube to a client meeting, a spot of lunch, a few hours in a co-working space before an evening networking event with business cards flowing freely.
But in fact, twice as many of the 4.8 million self-employed people in the UK are operating rurally in towns, villages and hamlets compared with cities. Whether it's virtual assistants in north-west Wales, farmhands in the Scottish Highlands or a recently relocated surface pattern designer in Devon, the freelance scene is alive and kicking in the sticks.
At 26, and fast establishing a reputation within her industry way beyond her home city of Norwich, all roads led to London for Charlotte Beevor. Or so it appeared.
A twist of fate saw her partner relocated to an NHS hospital in Plymouth and with that disappeared the promise of the opportunities and bright lights of a freelance community nearing 800,000.
Instead, the award-winning designer faced the prospect of a relocation to Totnes in deepest rural Devon, where unreliable broadband and roaming wild horses are the very real barriers to productivity.
"I felt like I'd built all this momentum towards London and had all these potential projects building and brewing because I thought that's where we were going," she tells Freelance Corner in a stylish yet quaint cottage in Totnes – a town of 8,000 people a world away from the hustle and bustle of London".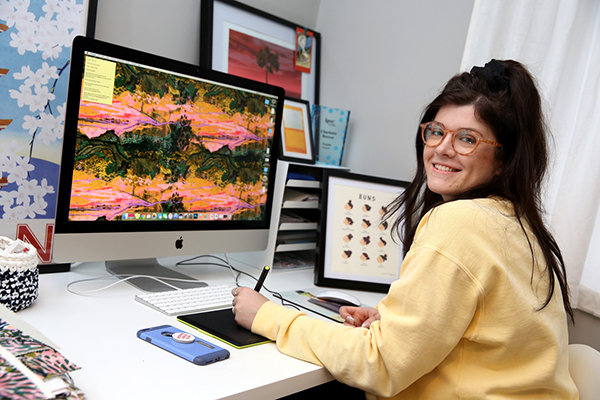 per cent of the workforce in St Ives are self-employed
"After I found out we were being relocated to Peninsula Hospital, I cried. Fate made the decision for us, and all I kept saying was: 'What are we going to do? What are we going to do?'. Moving away from Norwich felt like a risk and there was a real fear of the unknown."
She may not have known it then, but away from Norwich and away from London there is a vibrant and substantial community of freelancers not only making a living but thriving in the remotest corners of the UK.
In St Ives in Cornwall and north-west Wales' Dwyfor Meirionnydd, for example, the percentage of the workforce who are self-employed is 35 and 31 per cent respectively – both over double the national average. Indeed, many of the constituencies where self-employment is the most prevalent are in fact rural.
The Wi-Fi may be slow but the self-employed are moving fast
"My wi-fi isn't too bad, but it can be quite slow," she laughs. "Ironically, where my desk is in the corner of my office is actually the worst spot for wi-fi in the house! If I need to send or post anything I have to move further into the house. It's quite annoying, but in the grand scheme of things it's not that bad.
"When you're in a city, the practical parts of running a business are arguably a little easier. But three months in, it has been really good. Everything I wanted to happen is happening. There are so many connections to be made and so much is going on here.
"I pitched an idea to a gallery, and now various other local artists are getting involved. I have another exhibition with an upholsterer next year. I lecture at Plymouth University two days a week too.
"Recently, I met a freelance florist and she's put me in touch with various people – stuff like this has been happening loads. I don't feel like making connections has been a problem at all. If anything, I've been able to spread myself out even more.
"I've managed to access facilities through the university and I found out about a place called Makers HQ in Plymouth, which is full of talented creatives, small businesses and freelancers. It's been great for me to be able to create closer bonds with my manufacturers and connections at Makers HQ on a more personal level than I would have if I'd moved to London and used a manufacturer in Scotland, for example.
"There are obviously little challenges, but you just figure everything out – it's problem solving. If you live somewhere rural, and you sit at home and don't speak to anyone, it's going to be difficult. But if you are willing to do it, you just figure out ways to make it work."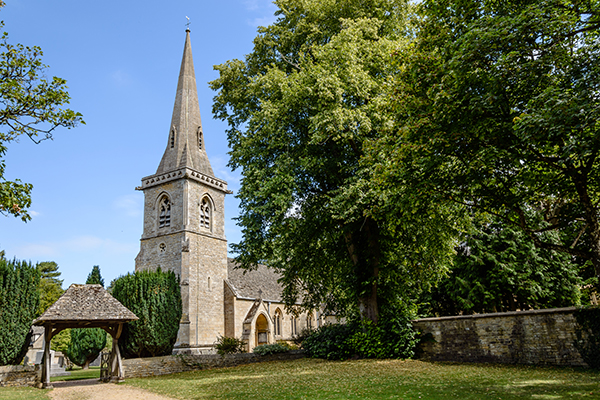 Rural working isn't for everyone, or everywhere
There are industries, and indeed locations, where a rural setting presents a number of challenges. For every St Ives and Dwyfor Meirionnydd there are areas elsewhere in the country where the opportunities are less prevalent, and the challenges more problematic. Rural broadband remains slow and unreliable, clients can be a long way away and face-to-face networking is difficult at the best of times.
But, it seems, the government is slowly committing to creating a landscape more conducive to success and productivity. At the Budget last month, the chancellor committed to investing hundreds of millions of pounds into installing superfast broadband in some of the most remote areas of the country.
And similarly, earlier this year the government announced church spires across the UK will be used to boost digital connectivity in rural areas following an agreement between the government and the Church of England.
In recent years, the government has also invested around £15 million in a pilot scheme to address the lack of suitable premises for small businesses, through the creation of rural enterprise hubs in areas such as underused business parks or brownfield sites. These schemes – designed and implemented in partnership with local councils and Local Enterprise Partnerships (LEPs) – are in Devon, Somerset, Durham, Northumberland, Cumbria, Wiltshire and Warwickshire.
Work-life balance is the most important thing
The UK still has some way to go before every rural area can be as creatively nurturing and catalytic as Devon or Cornwall. But slowly, geography is becoming less of a deterrent to aspiring business owners.
And for Charlotte, with both her business and horizons expanding as a result, she knows that now.
"So far I have no regrets," she continues.
"For me it worked out, because Devon is the second most creative place in the UK after London. Wherever you go in Devon and Cornwall, you find self-employed people running their own businesses. Even my partner has commented on how many freelancers and self-employed people are down here.
"The perks of freelancing are the same whether you're in a city or somewhere like this. But I think my work-life balance is better here than it was in Norwich. If we've had a bad day, we can cook some dinner, drive 20 minutes to Dartmoor, and just sit out there with our food looking out over the National Park. Who in London can say that? You don't get experiences like that at Pizza Express in Norwich, do you?
"My work-life balance is so unique now. And as an artist, so much of my inspiration now comes from my surroundings here. When you're in Dartmoor on a beautiful day, and there's wild horses everywhere, it's so good for the soul! These unique experiences don't compare to anything else, and they are the things I'll always remember."