Santander has announced the launch of its first Work Café in the UK, which will open in Leeds tomorrow (18 July).
Situated in the heart of the commercial centre, this new space will rejuvenate a former Santander branch, which closed in June last year, and is open to everyone – not just Santander customers.
Alongside banking facilities, the Work Café will offer free co-working spaces, meeting rooms and secure wi-fi to local businesses and entrepreneurs.
The meeting rooms are bookable for up to two-hours a day per person, and there will be thirteen employees on-hand to offer support. Those using the space will also be able to book appointments and meet with the onsite personal banker or business relationship manager.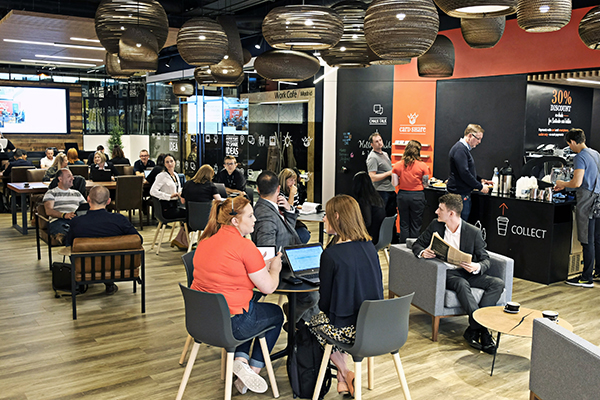 The workspace is part of Santander's aim to create a hub to nurture new business ideas and encourage collaboration among the self-employed in a relaxed atmosphere. It first trialled the concept of Work Café in Chile and following its success, workspaces has been opened in Space, Portugal, Brazil and Argentine.
With more freelancers than ever choosing to work remotely, spaces like this offer a great way, particularly those who are just starting out, for people to work on their business while getting valuable advice.
The new workspace is located at 10 Park Row, Leeds.
What makes this workspace so special?
Santander has teamed up with coffee experts, Taylor St. Coffee, so that every hot drink is prepared by trained baristas. An added bonus – Santander card holders receive a 30 per cent discount on hot drinks.
The space will also provide free Work Café Talks and events for the local business community.
Susan Allen, head of retail and business banking at Santander UK said: "With its growing reputation as an innovative city attracting strong digital talent and as one of the largest financial hubs outside of London, ranked number six for business start-ups, Leeds is the perfect location for the new Work Café."
The first Santander Work Café was developed in Chile in 2016, and there are now 50 Work Cafes globally.