Get an insight into what it's like to pursue a self-employed career from those with direct experience in our My Freelance Story series. We've spoken to a wide range of freelancers across a whole host of industries and roles to find out how they work, what they've learned, and why they love working for themselves.
Content creator Liz Randell provides copywriting and social media marketing services to a range of clients, but also finds time to serve as chairperson of Digital People in Peterborough, which provides networking opportunities and more to anyone working in technology, including organising the annual Peterborough STEM Festival.
How long have you been self-employed? What were you doing before?
I've been self-employed as a content creator since September 2009, when I decided to start writing an online blog. Before that, I was at University studying for a creative degree but had to leave in my final year due to illness. When I was recuperating, I started writing and reviewing products as a hobby but soon found I loved writing and the flexibility of creating content online. I registered as self-employed when my blog gained enough traction to start making an income. Following that, it allowed me to work freelance with a media agency which helped me gain PR and marketing experience.
Why did you choose to become a freelance content creator?
Predominantly I chose to become a freelance content creator because it gave me the flexibility to work around ill health. But I was also looking for something that would challenge me and not be the traditional 9-5, simply because I find I work best with a variety of work and projects on the go at one time.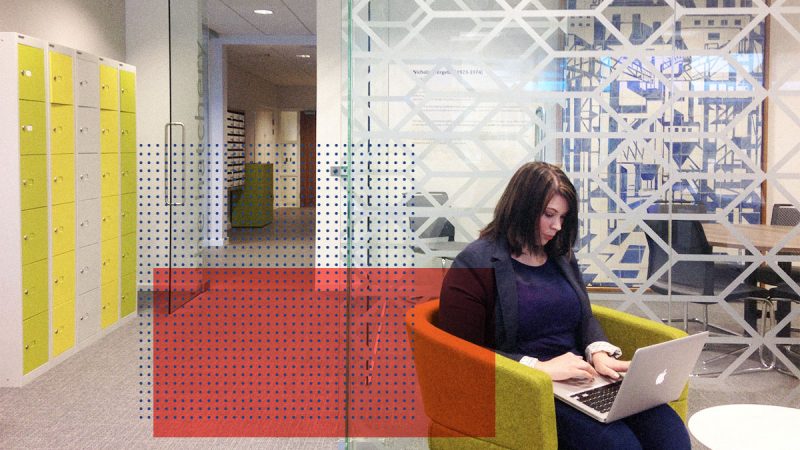 What does your typical day look like?
My typical day is so varied – I like to mix it up! Before the pandemic, I worked in a co-working space that I found fun and inspiring, being around other freelancers and startups. Now I work from my home office (or soft office!), so I try to still take part online in the freelance community.
Before anything else, I get some background noise in place – either the radio or my favourite website which plays coffee shop sounds. I like to start with my daily 'rounds' – checking social media and emails for messages from clients (with coffee in hand) and if there's any firefighting to be done. Typically I'll have meetings with clients a couple of times a week to keep up to date. And in terms of creating content, I do creative tasks earlier in the day and then move onto more admin type tasks, later on, working in line with my energy levels. The main bulk of my work involves writing copy for web pages, articles and social media posts, but it also includes design and a lot of planning!
Recently I've tailored my working day, so I no longer work evenings, and it's made things so much easier in terms of life/work separation and switching off at the end of the workday. Being my own boss means flexible hours and timings, so I feel privileged that my workday starts and ends when I choose.
What skills or talents does a good content creator tend to have?
As with any freelance role, content creators need good communication skills, as it not only helps when finding and securing new clients, but when creating content, you need to be concise. A good content creator knows how to research and analyse information as you may need to write about an unfamiliar topic. Organisational skills are essential due to keeping up with the needs of multiple clients and for thinking ahead when it comes to content planning and implementation.
Are there any qualifications required to become a content creator? Or any that can help secure more clients or higher rates?
You can certainly go down the route of studying a degree in media or journalism to become a content creator, but that's not the route I took, and it's not a necessity. If you have a passion for the written word and enjoy writing, perseverance is the highest skill needed for a freelance content creation career. Many people see content creation on social media as an easy career choice, but it's hard work. To be successful you need to have a real understanding of language and tone.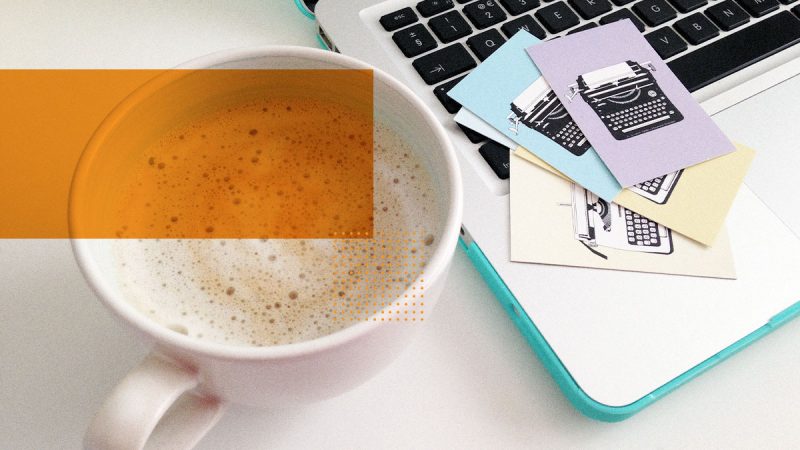 How do you tend to find clients? Has that changed over time?
As part of my second job, I run monthly events for my local digital community (Digital People in Peterborough) and find a lot of my clients that way through networking or referrals. I also find clients through social media, primarily Twitter and LinkedIn, but over time word of mouth has always been the top way to find clients.
What are your favourite freelancing tools and equipment? Is there anything special or unusual about your workspace?
Sometimes I work from my soft office (bed), often the sofa, and other times my desk. It depends on how I feel on the day!
What advice would you give to someone who wants to become a freelance content creator?
The advice I'd give to someone who wants to become a freelance content creator is to read. Read more, read everything! The more you read and consume serves as both inspiration and a perspective different from your own.
I'd also say to regularly analyse your favourite social media accounts and note why you find them so engaging. Look at what works and what doesn't, but also remember there are no hard and fast rules for content engagement, so have fun with it and write what you feel passionate about. Even if someone has written about a topic before, don't let that put you off as you have something to offer that no one else does – your voice.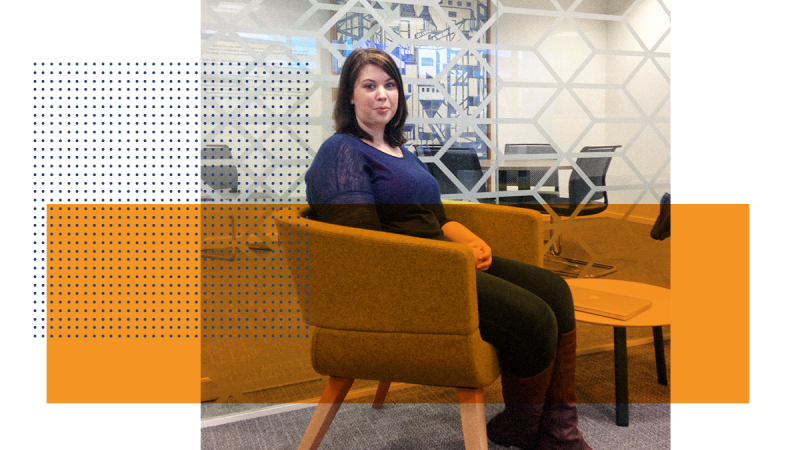 How can you see freelancing changing in the future for content creators?
It's difficult to gauge how freelancing as a content creator may change in the future. Social media is constantly evolving and changing, so it's a case of staying on top of trends and looking to predict the next big thing before it happens (although this is easier said than done). The implementation of AI as a cheap alternative to human writers could be cause for concern in the distant future. Still, I think the need for a human voice and understanding of topics won't be replaced anytime soon.
What's the best thing about being freelance or self-employed?
The best thing about being freelance is the culture and community surrounding freelancing. It's easy to say it's great to have the flexibility of hours (it is), and sometimes working in my pyjamas (I do), but the support within the self-employed community is by far the best part. There will always be another freelancer or contractor who's been there and done that, or there's a collective hive mind of advice waiting if you have a query. The people are the best thing.
To find out more about the copywriting and social media marketing offered by Liz, you can visit her website, here. Or find her on Twitter.
Want to read more inspirational stories from freelancers across a variety of industries and sectors? Try previous interviews;
If a similar self-employed business appeals to you, check out our guide on how to become a content creator. And you can get support and help if you're starting out with self-employment, or still in the early stages of building your career, with the IPSE Incubator.