Get insights and advice on being self-employed from the My Freelance Story series, which features interviews with freelancers across a whole range of industries and levels of experience.
Freelance WordPress specialist Rhys Wynne has worked with Google, Facebook and more since switching from an agency role four years ago. So we wanted to find out more about he finds clients, gets work done, and manages his schedule. 
How long have you been self-employed? What were you doing before?
I've been self employed for nearly 4 years, before I was a WordPress developer for a Manchester based Digital Marketing agency. 
Why did you choose to become a freelance WordPress Specialist?
I'd been a WordPress developer for many years, and wanted a bit of freedom to do something else and grow within myself. I felt like I'd have gotten lazy and wanted to do something else. The main reason was freedom. 
What does your typical day look like?
I tend to begin my day at 8:00am. I am much more of a morning person, so I try to structure my days around when I'm most productive. I begin with a bit of admin, check emails from overnight, file any invoices, for half an hour before I have breakfast. After breakfast I tend to do my most productive work and do deep work until lunch at about midday-1.
I take a break for a walk around the park at lunch, and return about 1-2, at which point I know I tend to focus less in the afternoon, so I try to book my meetings for the afternoon. I tend to finish around 5:30pm-6pm most days. 
What skills or talents does a good WordPress Specialist tend to have?
Obviously you need to be a competent programmer! You'd need experience in PHP, jQuery, HTML and CSS. I spend most of my day in Visual Studio Code. Scripting abilities in things like SASS are useful, and knowing your way around NPM or Git is useful as well.
Other than that, I've had to become an effective communicator (I want to hand over control of the sites at the end of the project), and documentor. You don't want to be going over things over and over again. Unfortunately there is the perception that developers are not great at communicating, so it's something I'm trying to offer to differentiate me from elsewhere. 
Are there any qualifications required to become a WordPress Specialist? Or any that can help secure more clients or higher rates?
Honestly? No, not really. The barrier to entry is small and you don't need much. 
How do you tend to find clients? Has that changed over time?
I tend to survive on word of mouth. Outside of the start of the pandemic I've not really had to do much advertising. I have changed in that at the start I did more agency support work, but as time has gone on I've worked with more clients directly. 
What are your favourite freelancing tools and equipment? Is there anything special or unusual about your workspace? Do you prefer to work with music, background noise or pure silence?
Xero has been a lifesaver for me, as I can see exactly how things are doing. I use Be Focussed & Toggl for time tracking. It's a bog standard office (with a few pieces of gaming memorabilia around me).
I tend to prefer working with music. I tend to prefer music that has no lyrics, either trance music, video game music or classical music is my go to playlists. If I want to hear somebody talking I sometimes will put a Twitch stream on. 
What are your proudest moments or biggest achievements since becoming freelance?
My proudest moment is working for Full Fact. They are a UK based charity that does a lot of independent fact checking of news stories, viral posts and political statements. It's a cause I believe in strongly, and I like to think particularly during the pandemic their services were useful (this was pre-pandemic I worked for them). Furthermore, it was a lot of innovative work – working directly with Google & Facebook which is an opportunity I never thought I'd have.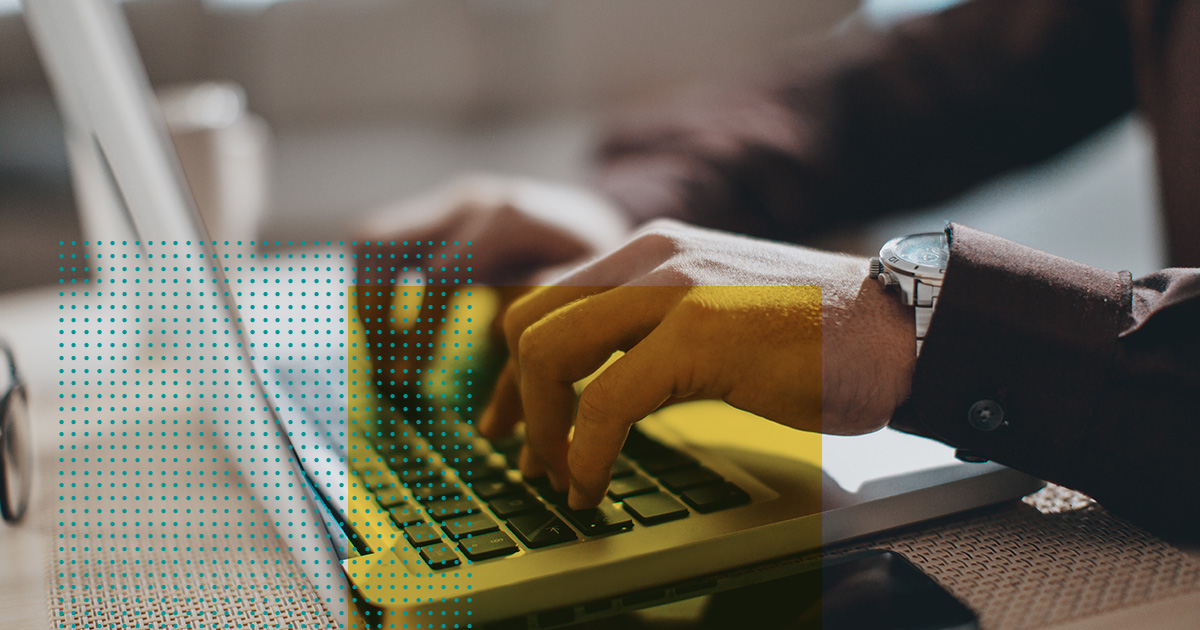 And what's the biggest lesson you've learned from freelancing?
Honestly, 99% of the problems are in your head. I get frustrated when I am unable to take on work for whatever reason but I find that people are happy to wait which is lovely.
What advice would you give to someone who wants to become a freelance WordPress Specialist?
As far as general advice, I was told "If not now, when?", I'm not saying quit your job tomorrow, but put in a plan if you want to do it. Work out the minimum you can comfortably survive on, get six months of savings behind you to do it, and do it.
Other than that: learn the new WordPress site editor! I find a lot of page builders slow and unwieldy, so if we can begin to migrate to that, then please do so!
How can you see freelancing changing in the future for WordPress Specialists?
I'm not sure! I hope it continues and we're all still nice and busy. I guess you'll get diversification so you'll get WordPress SEO specialists, WordPress security specialists, WordPress privacy specialists etc, which will hopefully improve the quality of the community as we'd get individuals from outside WordPress involved.
What's the best thing about being freelance or self-employed?
The freedom! I love to be able to knock off early on a Friday, or do shopping on Monday morning when it's quiet. It's what I treasure the most.
Also, I like giving back. I supported my hometown football team with a billboard last season. So being able to give back is nice.
If you need some specialist WordPress support, or just want to find out more about Rhys, you can visit his website. Or you can follow him on Twitter or Instagram.
Want to read more inspirational stories from freelancers across a variety of industries and sectors? Try previous interviews;
If a similar self-employed business appeals to you, check out our guide on how to become a content creator. And you can get support and help if you're starting out with self-employment, or still in the early stages of building your career, with the IPSE Incubator.