Have you ever dreamed of building a self-employed career that lets you to travel to potentially remote and exotic places? And which forms a vital part of TV and film production, meaning you could be working on major franchises including James Bond, Star Wars or Marvel? Find out how to become a freelance location scout, and your dream could become reality.
What does a freelance location scout do?
What skills or qualifications do you need?
How much can freelance location scouts earn?
More resources and support to become a freelance location scout
What does a freelance location scout do?
As a freelance location scout, you'll be responsible for finding and selecting suitable locations for films, television productions, commercials, videos, or photo shoots.
These settings could be anywhere around the world, or based on an in-depth knowledge of your local area.
The location process starts with understanding the requirements of a script of brief, and researching suitable areas. Not only do you have to find places which look right, but you'll also have to consider the logistics, including legal and environmental restrictions, and you may need to negotiate with property owners and local authorities to clear any permissions needed.
Once the final locations are chosen, you'll still need to work closely with the production team to cover any issues that might crop up during filming. Depending on the scale of the film or photo shoot, you may be working alone, or collaborating with location managers and production managers.
So, on one hand, you'll need to have an eye for beautiful settings, or unusual locations which can bring a film or photo shoot to life. But you'll also need to balance that the challenges of potentially bringing in hundreds of people to that location, along with equipment.
What skills or qualifications do you need?
There are no formal education requirements or qualifications required to become a location scout, but if you have studied photography, cinematography or at film school it can help to build and demonstrate your knowledge of the production process.
Any experience of dealing with local authorities and governments will also be useful, along with the logistics of filming and shooting. Many location scouts have previously worked as entry-level crew members, in roles such as production assistants, runners or location trainees.
Useful skills to develop include:
Local knowledge: Understanding locations, including geography, architecture, cultural significance, and any unique features will be essential. And you can start with your area, moving onto different cities and regions of the country, before travelling abroad.
Networking: You'll need to build strong connections with those on the production side, and also property owners, local authorities and other relevant organisations who are responsible for the locations you want to use.
Photography and video: You need to be able to capture high-quality photos and footage of potential locations, either sending or presenting them to production teams.
Communication and negotiation: You'll need to deal with local authorities, property owners, and other relevant organisations to ensure that you can use a location when it's chosen by the film crew or photographer, ensuring that everyone understands any restrictions or areas where special care and attention is needed.
Flexibility and problem-solving: There may be unexpected problems and lots of last-minute changes to accommodate. Being able to adapt quickly and find solutions under a lot of pressure and time constraints will be extremely important if you become a freelance location scout.
Constantly exploring: Whether you're travelling to an exotic location or wandering your local area, it's important to be continually exploring with an eye for potentially interesting places. It's useful to always carry a notebook along with your camera (or phone), but training your eye and thought process will be key.
As a freelance location scout, you'll need to build a portfolio by actively scouting and capturing locations, including photographs, reports, and any additional material such as maps, requirements for film permission, or any other special requirements.
Useful professional organisations and associations including the Location Managers Guide International (LMGI), the British Film Commission, and Screenskills. Various places offer relevant training, and the National Fim and Television School is a good starting point if you're researching courses.
You could also consider volunteering for organisations including the Media Trust or the Independent Cinema Office to build up both your experience within the film and TV industry, and your contacts.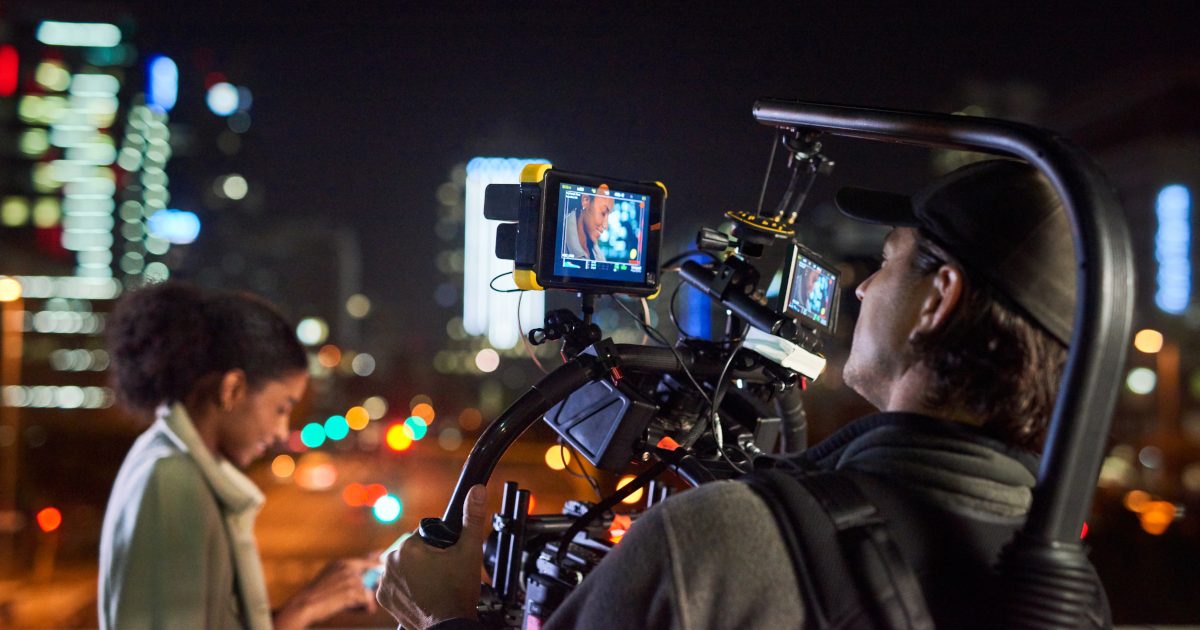 How much can freelance location scouts earn?
Self-employed incomes can vary due to a variety of factors including current demand, and your personal skills, experience, location and more. Any figures are provided as a rough outline of what may be possible, but you could find yourself earning a lot more if you become a notable and sought-after freelance location scout working on the biggest films and TV shows.
Annual wages for an entry-level location scout or assistant are likely to be between £18,000 and £25,000, riding to between £30,000 and £60,000 as you gain experience. The average reported base pay for a location scout in the UK is £41,187 (Glassdoor).
As a freelancer, you'll be responsible for setting your day rate or project fees, and deciding which projects are worth investing your time and effort into. For guidance on rates, you can find suggested amounts via the Broadcasting, Entertainment, Communications and Theatre Union (Bectu), along with other filmmaker job sites and resources such as the Video Collective.
If you need more support to manage your self-employed finances, including your income, outgoings and paying your taxes correctly, there's a wealth of useful advice on the IPSE website, with members able to access more resources including helplines, training and more.
More resources and support to become a freelance location scout:
Researching other freelance careers? Why not check out our other guides:
And you can get support and help if you're starting out with self-employment, or still in the early stages of building your career, with the IPSE Incubator. The 12-month programme is currently free with IPSE membership, and includes advice, events, webinars, networking and more, tailored to anyone just beginning their freelance business.