It's one of the most in-demand skills, and potentially one of the more financially rewarding, over recent years. And our guide explains how to become a freelance SEO consultant, providing you with a solid foundation for successful self-employment.
Many Search Engine Optimisation (SEO) specialists are able to expand their freelance career enough to build agency businesses. And some have gone from working at their kitchen table to an exit worth millions of pounds. But even if you don't reach those heights, SEO can provide a good income from fulfilling work as you solve problems and help other businesses overcome issues.
With anyone potentially able to claim they're an expert, Search Engine Optimisation consultants can have a patchy reputation. But if you can demonstrate legitimate skills and results, your day rate can rapidly increase to four figure sums.
Contents:
What is a freelance SEO Consultant?
Search engine optimisation (SEO) enables websites to secure more visitors and customers from search results. It can also be expanded to include getting more traffic on app stores, ecommerce platforms and video networks.
Many companies might bring in a freelance SEO consultant to highlight or fix problems on a one-off or ongoing basis because they don't necessarily have the knowledge or resources available. But consultants can also be hired to work alongside in-house teams where specialist skills are required, or to provide training.
So, you may be required to audit a site and provide a written report or presentation on what is needed to fix issues and improve results. Or it may mean months of hands-on work making changes.
If search engines explained absolutely every factor required for good results, it would increase problems with spam results. So, while general guidelines are provided by Google, Bing and others, a lot of knowledge is built up by the SEO community through testing, sharing information, and educated guesswork. This obviously requires a large time commitment, and is one of the main reasons why companies will bring in an external specialist rather than risking their website by trying unproven ideas.
The majority of self-employed SEO consultants will work remotely most of the time, only visiting client offices when required. Which means understanding project management tools, and being a proactive self-starter, are both useful advantages.
Many freelance SEO consultants began their careers employed in an in-house role for a company or agency, but wanted to take more control over their future by setting up their own business.
What skills or qualifications do you need for freelance SEO?
There are no specific qualifications or exams which are required before you can become an SEO consultant. Although an increasing number of courses and even Masters Degrees which may be relevant, none are strictly necessary.
A number of general freelance skills will help you become successful, including being organised and being able to effectively manage a growing number of clients and projects. Good communication is also extremely important, whether it's writing reports, creating presentations, or holding client meetings. Especially when you need to explain technical concepts, without jargon and buzzwords.
You should also be interested or passionate enough to develop a good working knowledge of SEO and general digital marketing. You may often be required to work alongside specialists in content, social media or paid advertising, so it's very useful to understand how each discipline can help each other.
Some freelancers will focus on moving towards an agency business as early as possible, which means focusing more on management skills than hands-on SEO. But assuming you're going to be working directly with at least a few clients, there are some core abilities you'll need:
Keyword research – identifying relevant search terms and phrases which ideally have high volumes and relatively low competition
Basic HTML – an increasing number of SEO consultants are very proficient programmers, but the very least you'll need is an understanding of HTML to make simple changes where required.
Intermediate content writing and SEO knowledge – it's important to understand how content on a web page impacts relevancy. And it's also helpful if you can write and edit content effectively to make the required changes.
An understanding of technical SEO requirements, and their impact – you might never need to actually code technical changes. But you should be able to explain what's needed, and the benefits it will produce.
Good knowledge of current SEO trends and changes – It can take time for improvements to be implemented and show results. Which means it's vital to know what search engines might be changing in the near future, and how the latest Google algorithm updates might impact your clients.
Knowledge of Analytics and Data Consoles – As a freelance SEO consultant, you'll need to justify your rates by demonstrating the positive impacts of your work. And that's difficult if you don't know how to use the most common analytics software (Google Analytics), and identify the benefits of SEO. And you should also understand how to use Google Search Console, Bing Webmaster Tools and any other data provided by each search engine.
What types of specialist freelance SEO consultants exist?
Many freelance SEOs will end up specialising in working with specific industries, or in focused areas of search engine optimisation. Whether this happens by accident or design, if you're able to show more knowledge of a particular niche, it can enable you to secure higher rates for your services.
So, you might choose to work with news publications, charities and non-profits, small businesses, start-ups, or Software-as-a-Service (SaaS) companies.
Or you may choose to focus on SEO specialisms including:
On-Page SEO: This concentrates on the things visitors see when they visit a website, which largely means the content. But it also includes navigation and design, which can lead into User Experience, Information Architecture and more. Or into the more technical side of SEO.
Off-Page SEO: The main specialism here is link building, to encourage relevant sites to pass SEO authority to your client.
Technical SEO: If you enjoy coding and learning about Schema Markup, Core Web Vitals, and more, then you may want to dive into the more technical side of building websites and apps with technical SEO in mind.
Local SEO: If you client has a physical location and wants more customers to visit, then local SEO is the answer. This places greater emphasis on listings including Google Maps and Google My Business pages, and raising the profile of the company in their geographic area.
App Store Optimisation: Similar to optimising a client website, you may want to focus on how they can get more traffic to their apps, and understanding how the Apple App Store and Google Play Store can deliver customers.
Video SEO: With an increasing number of video platforms, specialists in video SEO will understand how to capitalise on the popularity of Youtube and other video networks. And be able to increase the importance of the video clients may be hosting on their websites.
eCommerce SEO: This can be a specialism in helping online retailers with their actual stores, but also includes optimising the results on the most popular platforms, such as Amazon and eBay, and understanding how the two can impact each other.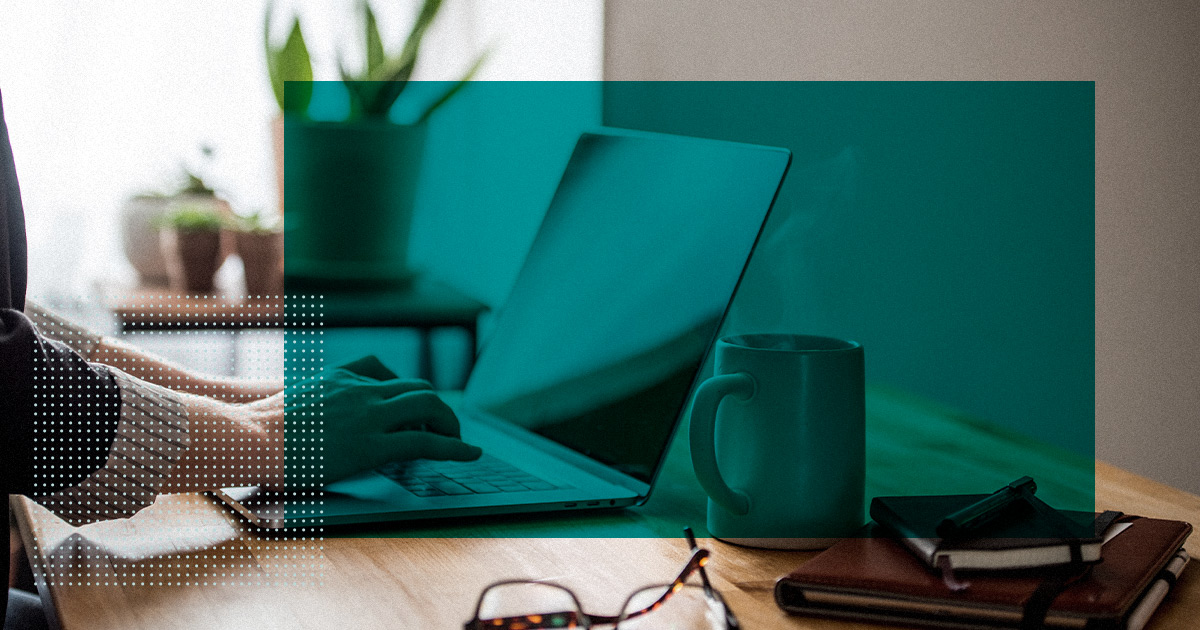 The most useful software for freelance SEO consultants
When you become a freelancer, it means you suddenly need to account for the costs of any equipment and software you need. And that means being more careful about where you invest your money.
You can actually achieve a lot of SEO tasks by using the various free tools available, including:
Google Search Console
Bing Webmaster Tools
Google Analytics
Google Data Studio
Google Tag Manager
It's also useful to have an understanding of the most popular content management systems (CMS), and eCommerce platforms, including WordPress (and WooCommerce), Wix, Squarespace, Magento, Shopify and more. This helps you advise clients about the most suitable platform, and means you understand the potential limitations of the choices your client may have made in setting up their website.
Most SEO tools offer free options to trial or test the services they provide, and these can provide enough results to get started on small websites. But for free and paid options it's worth investing in a web crawler, and the most cost-effective is Screaming Frog, which emulates how search engine spiders visit and crawl a website, providing you with information on every aspect of each page.
A number of brands offer all-in-one suites of SEO tools, and these are a good place to get started before you decide if you need more specialist solutions. The leading companies include Moz, SEMRush, Ahrefs and Serpstat. Each has advantages and weaknesses which would take an entire article to discuss, so it's best to do some research and then jump in to whichever you prefer.
As mentioned earlier, a huge part of search engine optimisation is keeping up to date with the latest industry news and insights, and testing potential changes. Along with industry websites such as Search Engine Watch or Search Engine Land, there are lots of blogs run by experienced and knowledgeable SEO consultants, and many will also share their knowledge via Twitter and other social networks.
And one of the best investments you can make may be to set up one or more of your own websites to test ideas and theories around SEO. Not only can this provide a good way to learn without risking client work, but you can also find these side projects develop to become popular and bring in an additional income.
How do you start as a freelance SEO working from home?
Many SEO consultants switch from working for an agency or business to a freelance career. This means they've already gained a working knowledge of search engine optimisation, and may have client work already in progress before becoming self-employed.
If you're starting from scratch, the key areas are to gain knowledge, prove your skills, and find your first clients.
Good guides to start building SEO knowledge include Google's own Search Central guides, the Moz Beginner's Guide to SEO, the Ahrefs Beginner's guide or the SEMRush Academy. And there are a wide range of courses and certifications available, but the qualify and value will vary widely. Do your research before paying for any courses, or look for those offered by recognised bodies (e.g. the Google Data Analytics Certificate, for example).
Proving your skills is difficult without existing clients. You could offer your services to friends and family, small local businesses which don't have a budget for freelancers, or non-profits and charities. But it's also quick and easy to set up your own website to demonstrate your progress. If you're successful enough, you may start making enough money that you don't need to take on consultancy work. Or you may find you bypass early stage, lower paying clients entirely.
If you are struggling to find clients, then there are options available. The most common would be to list yourself on freelance job sites, but you might struggle to stand out amongst the competition.
This is where networking really becomes useful. If you're able to build a relationship with more experienced freelance SEO consultants, they may start passing you work. Especially if they want to free up time from performing more simple SEO tasks for their clients. Over time, this can develop into more complex jobs, or direct referrals. There are a range of general communities which allow anyone interested in SEO to ask questions and connect with other people, along with more focused groups like Women in Tech SEO.
You can also offer white label services to agencies or other SEOs, which means you'll essentially be presented to clients as part of their company rather than a sub-contractor. Or to web designers, developers and other freelancers who might have clients interested in SEO, but don't have the time or skills to offer those services.
The benefits of these solutions are that you'll be earning an income and potentially gaining knowledge and connections. But working as a sub-contractor does mean you probably won't be able to use that work in your public portfolio, so it's important to keep working towards at least one or two small clients under your own name.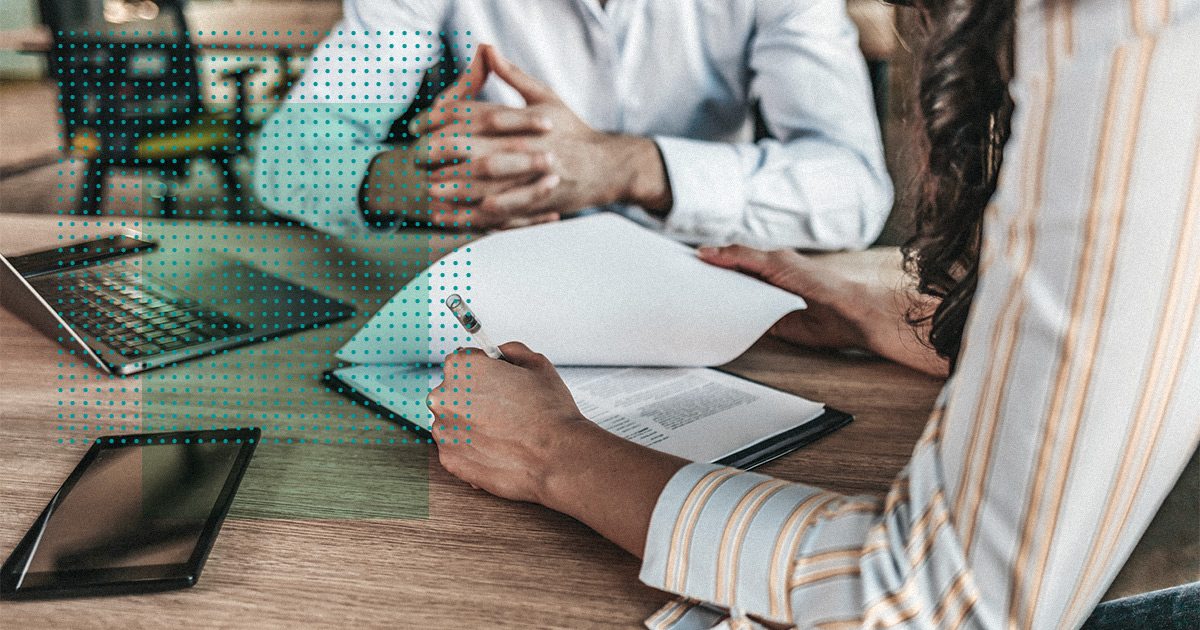 How to find better freelance SEO jobs and clients?
The short, but challenging, answer to finding better freelance SEO projects is to simply do great work, build a good reputation, and get high quality referrals.
Some very successful SEO consultants have built their entire careers around simply delivering above and beyond what's expected of them. And over time, that's delivered enough projects to ensure they're never short of work.
Others have built on this by publicly sharing their knowledge, either via blogs, third party websites, or social media. If you enjoy writing or chatting online, then this can be a great way to demonstrate your skills and results. And you don't have to wait until you're an SEO expert to begin sharing your journey, as many consultants have documented their learning progress from the early stages of their careers.
This can drive huge interest, particularly if you're sharing useful snippets of code, time saving spreadsheet formulas, or workarounds for particular SEO problems that you've found useful. If you've encountered an SEO issue and can't find a solution quickly online, the chances are that you're not alone.
Online networking is incredibly useful, and there are various lists of SEO professionals to follow on social media, or chats to take part in. Building good relationships is key, as this may help you get access to more selective and private groups. Don't spam or annoy people, but wait for the right opportunity to ask a relevant question or offer something genuinely helpful.
And meeting people in the real world is still extremely helpful. Probably the biggest events in UK SEO each year are the twice annual BrightonSEO conferences. But smaller local meetups can also be a great way to build new contacts, or present your own knowledge. Attending more general events can also be a great way to find clients, as you may be the only SEO specialist in the room able to explain why businesses are struggling.
If you're looking for inspiration, why not check out our interview with freelance SEO consultant Steve Morgan.
Useful resources for freelance SEO Consultants
Researching other freelance careers? Why not check out our other guides:
And you can get support and help if you're starting out with self-employment, or still in the early stages of building your career, with the IPSE Incubator. The 12-month programme is currently free with IPSE membership, and includes advice, events, webinars, networking and more, tailored to anyone just beginning their freelance business.