From songwriters to session work, there are a wide range of self-employed opportunities in music beyond becoming the next big pop star. Find out how to become a freelance musician and you can build a career doing what you love, and possibly still enjoy fame and fortune at any point.
Behind most famous artists and bands are songwriters that have become legends in their own right, (for example, Ester Dean), or session musicians who provided the backing for countless iconic songs ( Carole Kaye, or Motown's often uncredited James Jamerson, as just two of many names). Even if you don't recognise their names, you'll know the music they've created. Along with those on the technical side of the industry (find out how to become a freelance music producer, here).
And it's a way to earn money while you pursue success. Session musicians who have gone on to become well known in their own right include Jimmy Page, Sheryl Crow, and Jimi Hendrix. While some musicians will continue working in day jobs through necessity, being self-employed allows you to focus on your art. A growing number of musicians have also found a growing audience and income from social media and video platforms, even for niche genres and instruments.
Why become a freelance musician?
A huge number of people dream of famous musical careers, but never quite make it for a variety of reasons. And while some will give up on the idea entirely, others are able to build sustainable and successful lives as full-time self-employed musicians.
There are a variety of ways to freelance in music, allowing you to build a career that suits your personal preferences. You might enjoy the chance to play in a wide variety of genres and styles, from advertising jingles to death metal. Or the opportunity to stay at home and focus on song writing without the pressure of travelling and performing as a gigging musician.
It also means you can choose whether to work with managers, agents and record companies. Self-publishing is not only an option for getting your music heard, but it allows any revenue to reach your bank account more directly. Some notable musicians have revealed they actually earn more royalties and income from their earlier self-released albums than later major label releases.
You're also potentially able to build a career playing whatever you enjoy and sharing it via social media. From unusual instruments to cover versions, it's possible to reach people around the world via social platforms such as Youtube, Bandcamp,  and many more.
From making yourself available to local wedding bands, to travelling the world as a self-employed classical musician, or splitting your time between performing and teaching music to others, there are lots of options available to earn a reasonable living. Don't overlook signing up to perform on cruise ships or at holiday parks, offering services on freelance sites, or making your work available to be used for adverts, films, TV or video games (known as a synchronisation licence).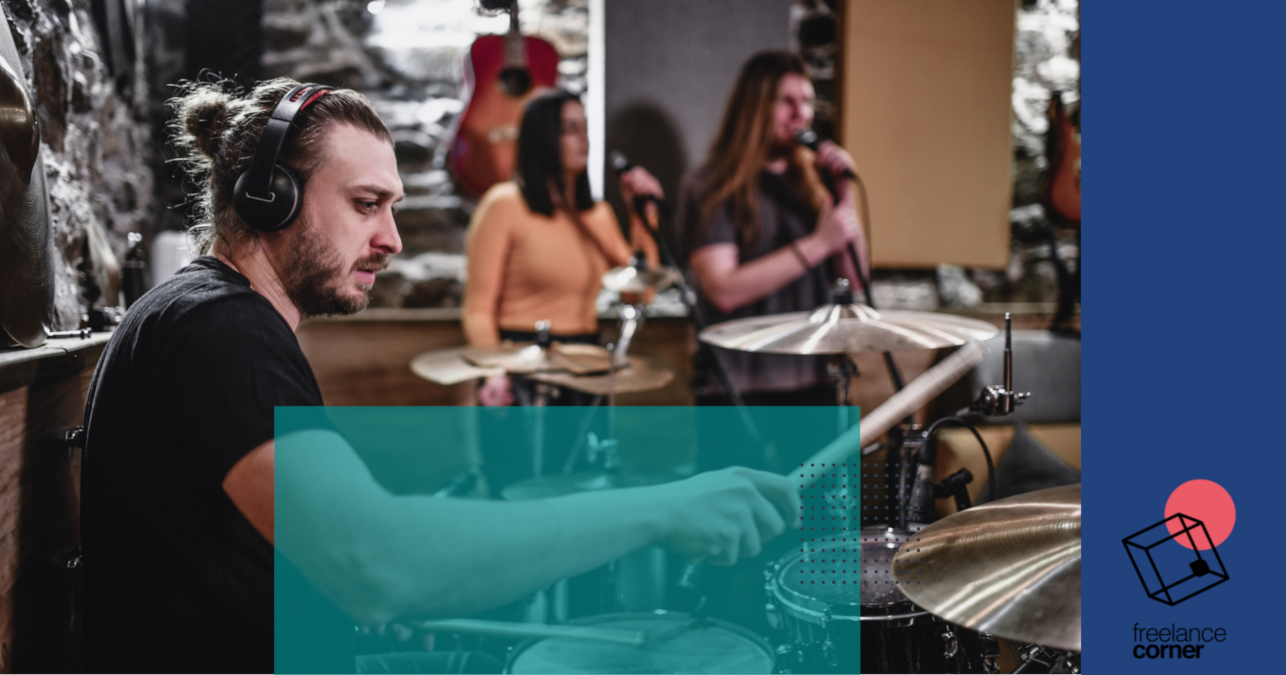 What skills and qualifications do you need?
If you're aiming for a career in classic music, then a degree or postgraduate qualification will often be expected from a good university or conservatoire. But for popular styles, it generally comes down to your talent and experience.
Training can help in various ways, such as expanding your repertoire, or giving you an understanding of music theory, composition and arrangements. While it's possible to be extremely successful as a self-taught musician or singer, knowing why certain chord progressions work or being able to sight read a musical score will enable you to deliver a wider range of projects, and collaborate more effectively with other people.
Various organisations offer musical tuition and courses, including the BIMM Institute, the Point Blank Music School, the Institute of Contemporary Music Performance, or the Academy of Contemporary Music. Not only can you improve your playing and performance, but it also gives you the opportunity to meet other musicians and build your network of contacts.
Courses can also give you a solid education in the business side of the industry. That's important considering the history of popular music is full of examples of talented people missing out on their rightful earnings and legacies.
If you're pursuing a qualification or taking a graded music exam, make sure it's from an accredited and recognised organisation, such as the Associated Board of Royal Schools for Music (ABRSM) or Rockschool Music.
You don't have to be the best guitar player or drummer on the planet to become a successful self-employed musician. As with many freelance careers, having the skills to deliver consistently good results is enough when it's combined with other positive attributes including:
Good communication skills: For working with clients, band mates and other contacts.
Reliability: While stars can be eccentric, freelance musicians need to turn up on time and ready to play
Dedication: Putting in the practice and work to constantly be prepared and at the top of your game
Confidence and self-promotion: Both on stage, and in building your network or marketing yourself.
Resilience: Coping with criticism, rejection and setbacks.
Attention to detail: If you're supplying a composition for a client, it needs to be correct first time
Business skills: If you're self-employed, you need to ensure you're earning a sustainable income whether it's from performing, composing, licensing, self-publishing, merchandise or other revenue streams.
How much can you earn as a freelance musician?
From busking to becoming a multi-million selling star, your self-employed income will vary widely as a freelance musician. So, any figures are provided for broad guidance, as your choice of instrument, genre, and many other factors will impact what you're potentially able to earn.
The average earnings given for a musician or singer in the UK range from £29,662 (Payscale), to £38,162 (Glassdoor). A 202 survey by Careersmart put the average salary in 202 as £42,236 with London offering the highest rates, and Wales having the lowest. And those aged 52 years were commanding the best incomes, showing how important experience can be for freelance musicians.
To help calculate your rates for projects or performances, you can see appropriate suggested prices via the Musicians' Union website and selecting the closest relevant listing. Obviously, you may be able to charge more if you're established and in-demand.
For advice on promoting yourself via a website and social media, increasing your rates, contracts and tax information and more, check out the relevant section of the IPSE website, along with the discounts and benefits available to members.
It's also important to understand how you can potentially save money via expenses and tax deductions. And how you can invest in new instruments and equipment as a business cost.
Along with understanding what do when invoicing or chasing late payments, you should also ensure you're signed up with PRS for Music to claim all royalties due for performances and recordings.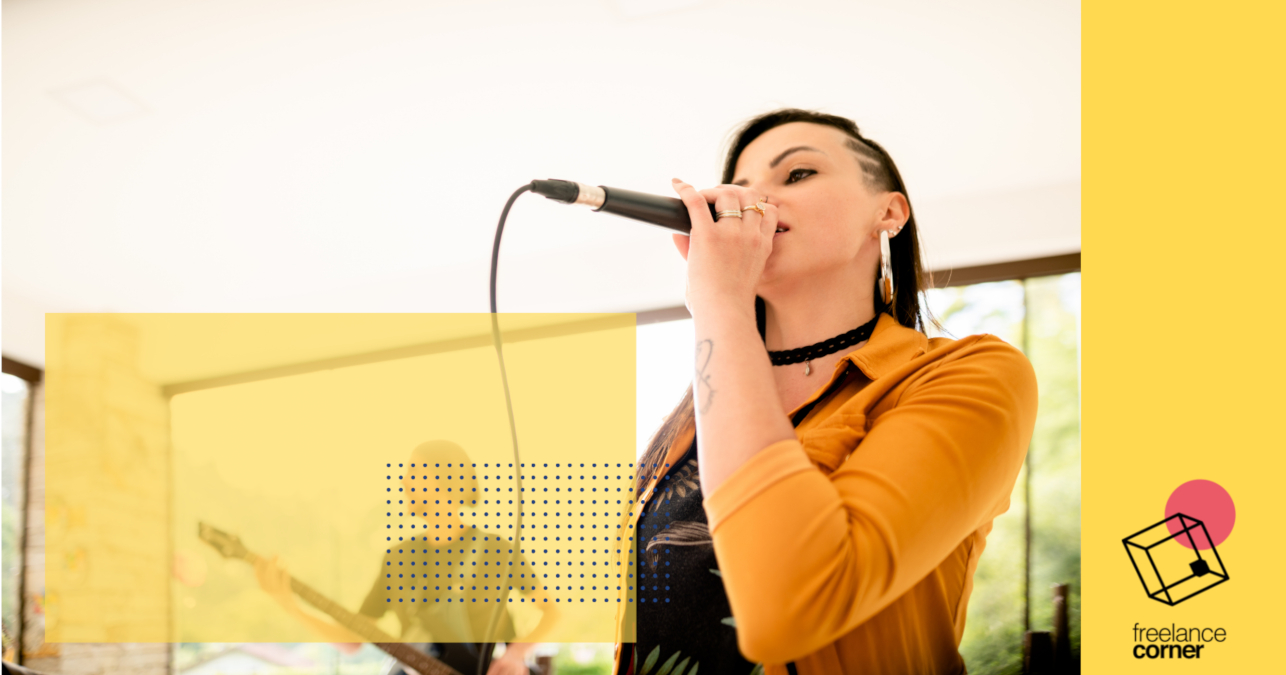 Where to find work as a freelance musician
When you're an established and successful freelance musician, it should be relatively easy to find a consistent stream of new projects and opportunities. A good network and reputation mean people will be actively searching you out for work.
But if you're just starting out, it can be harder to find opportunities. Traditionally, this meant hanging around at your local music shops, going to local gigs and events, and playing at every opportunity available. While open mic nights and busking may not be your dream, they can lead to paid opportunities.
There are also new opportunities offered online to connect with fans and other musicians. And to find clients, collaborators or other ways to earn money via your music. A website and social media profiles allow you to connect with your potential audience and grow your fanbase, particularly if you continually publish new work on Youtube, Bandcamp, Spotify or other digital outlets.
You can find tips on creating effective freelance websites, and using social media for your career, via IPSE. One quick tip is to make sure you're promoting upcoming appearances and supporting venues as the more you can convince promoters of a reliable crowd, the more chance of getting further bookings.
If you're open to commercial work, you can list your talents on a range of general freelancing sites offering your musical skills to create jingles, record personalised songs, or as a general musician for hire. Along with uploading songs to be streamed, downloaded or purchased as a physical edition, or composing work for sync licensing.
There are also multiple specialist freelancing websites for the musical industry, including SoundBetter, Melody Nest, AirGigs, Encore Musicians and more.  Managing multiple seller accounts can be time-consuming, but it's important to build profiles which stand out.
The most important thing is to be constantly expanding your skills and experience. While delivering personalised birthday songs may not seem relevant to becoming the lead singer in a rock band, it can show some of your musical talent along with the ability to deliver creative work in a reliable fashion.
More help and support to become a freelance musician
Researching other freelance careers? Why not check out our other guides:
And you can get support and help if you're starting out with self-employment, or still in the early stages of building your career, with the IPSE Incubator. The 12-month programme is currently free with IPSE membership, and includes advice, events, webinars, networking and more, tailored to anyone just beginning their freelance business.