If you have an eye for detail, and a passion for the written word, then this could be the career for you. Just try and overlook any grammatical errors, as we explain how to become a freelance proofreader.
It's a great option if you plan to work remotely, and need to put in your hours around other commitments. And it can also compliment other services if you're self-employed in a related field such as journalism, writing or editing. Qualifications and experience will often help you gain clients, but there's no formal barrier to entry, and all you need to get started is a laptop, phone, or even just a red pen.
So, if you're an enthusiastic reader, and have a talent for spotting errors and mistakes, then there are a wide range of opportunities to monetise those skills. And with a limited number of in-house positions, the majority of proofreaders are self-employed. Which means an established market and widespread acceptance of the need for freelance assistance on projects.
Contents:
What is a freelance proofreader?
Proofreading and editing are often confused, but there are important differences between the two disciplines. Working on the style and flow of text, deleting or restructuring large sections, and organising rewrites will typically be handled by editors. The specialists in these areas are sub editors (newspapers or magazines) or copy editors.
But proofreaders are the last part of the publishing process. They focus on checking for issues including spelling and grammar, punctuation, word usage and clarity, style and layout errors, and annotations or page numbers.
You're the final line of defence against mistakes and errors being seen by thousands or even millions of people. It's why a methodical attention to detail is so important, especially if you're working copy for print publication. The publishing industry is full of horror stories when mistakes cause entire print runs of books or magazines to be pulled from shelves or pulped due to a notable typo or mistake.
General proofreaders will work across all types of content, but you could also decide to specialise in a particular discipline or area. If you have relevant knowledge or experience, this can increase your earning potential.
And even while the growth of artificial intelligence (AI) powered services has increased the automated options for checking copy for errors, there's still a vital role to be played by human freelance proofreaders. Not only is it dangerous to rely entirely on AI to spot issues, but an experienced specialist will notice mistakes which might only apply to specific contexts or industries.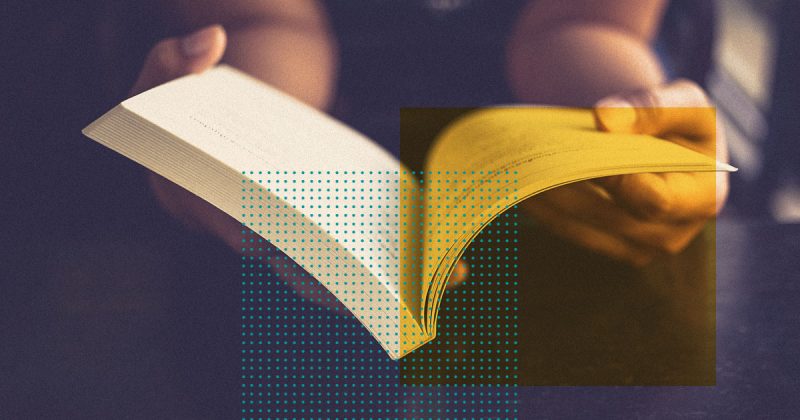 What types of freelance proofreaders exist?
There are a range of specialisms within proofreading. So, while you might enjoy working across a variety of client projects, some freelancers will prefer to specialise in one area to increase their expertise and standing within that profession.
Some of the distinct areas include;
Legal proofreading:

 Court reporters transcribe legal proceedings, but before these can become official records they need to be checked for accuracy and errors.

Publisher proofreading:

 If you love reading, then you may choose to work for book publishers to check novels for issues. And obviously this has the potential to open up specialisms in any popular genre. You may become an expert in proofreading romantic novels, or nonfiction historical texts.

Academic proofreading: 

This can be assisting undergraduates or post grads with their thesis or dissertations. Or working on research papers in specialist areas including science or medicine. The knowledge required to understand and spot issues in these areas can command much higher rates.

Technical proofreading: 

Manuals, guides and technical documents need understanding of how the text will be used, and to ensure facts, formulae and details are correct and consistent throughout. This often requires a specialist knowledge of the subject area (engineering or software development, for example), as much as spelling and grammar.

Translation and Bilingual Proofreading: 

We've all seen amusing errors when text is translated into another language. But they can be potentially offensive, or completely change the meaning of the copy. So this area of proofreading needs to ensure the meaning aligns with the original intention after being translated, and any different stylistic rules or conventions are followed.
These aren't the only ways to specialise as a freelance proofreader. But they certainly demonstrate how much human specialists add more value to the process than simply checking for typing mistakes.
What skills or qualifications do you need to become a proofreader?
There's no particular qualification required to start proofreading, although they can certainly help you attract clients. And some projects will require a relevant degree or postgraduate qualification. At a minimum, GCSE or A-Level English are pretty much essential if you're considering how to become a freelance proofreader.
The general skills you'll certainly need include:
A thorough understanding of English (and any other language you're proofreading), including spelling, grammar and punctuation.
Knowledge of standard proofreader's marks to annotate problems.
A methodical approach to working, with an attention to detail.
High levels of focus and concentration, even under time pressures and deadlines.
Negotiating skills to secure projects, and also to share issues with authors, editors and publishers without causing any conflicts.
Formal qualifications which increase your chances of securing general proofreading roles including journalism, media, publishing or marketing degrees. And if you're looking to specialise in academic areas or specialisms including medicine, science or technology, then a degree or Masters in those areas will certainly help.
There isn't currently a formal accreditation for specialist training in proofreading. But courses offered by established bodies such as the Chartered Institute of Editing and Proofreading (CIEP) are likely to carry more weight with clients.
Training is offered by a wide range of people, from established freelancers to The Publishing Training Centre, the College of Media And Publishing or Chapterhouse. Before potentially spending hundreds of pounds on any course, make sure to check the details of the syllabus, who is offering it, and whether it will help your education, or attract new business.
If you're not in a position to invest in education, then it's possible to find paid internships. But with any work experience, be careful about the costs involved in taking up any offer. Check how feasible it will be after any potential accommodation, commuting and other expenses are taken into account. And weigh your financnes up against the potential opportunity.
How much can a freelance proofreader earn?
Any freelance income will depend on your individual situation, along with the current levels of supply and demand in the industry. But it's possible to get a rough idea of how much a freelancer proofreader can earn in the UK by looking at a variety of sources.
You could be looking at an average of £37,307 per year (Glassdoor), while employed proofreaders are quoted at £22,092 (Indeed), or £22,942 (Payscale).
The CIEP suggests a minimum rate, as of the 1st March, 2021, at £25.70 for proofreading. But it's possible to charge much more if you're in demand. Or to accept roles for less if you're in need of work or experience. Building a solid reputation and portfolio will always help you to secure the volume of freelance clients you want. And at rates you're willing to accept.
Freelance Corner members can access a guide on How to set your freelance rates, here).
Tools and software for freelance proofreaders?
Traditional print publishing would involve proofreaders marking paper with annotations. But the move to digital means some tools and software have essentially become basic industry standards. Being familiar with them will save you time. And prevent holdups causing issues when clients are urgently waiting for copy to be returned.
Microsoft Office: 

Most proofreaders will spend much of their working life looking through Word documents, whether you're using the desktop version or Office 365 to allow multiple people access to the file online. If you can't afford the Microsoft software, there are free open-source options with Apache OpenOffice and LibreOffice which are compatible with the Microsoft versions.
Google G-Suite: 

Another option which is free to start with, offering up to 15GB of storage and applications including Google Docs. While it's not quite as comprehensive as Word, the spelling and grammar checks can sometimes pick up additional issues. And you're able to easily share access with clients to documents or folders.
Adobe Acrobat: 

You might not only work with text files, and PDFs are often used for legal and technical documentation. While proofreading doesn't require you to format work, it's a useful skill to offer, and some clients will expect it.  Along with Adobe Acrobat, there are open-source options such as LibreOffice or Inkscape, although there can be issues with text flow and formatting.
Spelling and Grammar Checks: 

While word processing software has built-in checks, you may find it's useful to have some of the common solutions available, such as Hemingway and Grammarly. Some clients will specify using an app and meeting particularly scoring systems such as Flesch-Kincaid for readability.
Useful links and resources for freelance proofreaders
Researching other freelance careers? Why not check out our other guides:
And you can get support and help if you're starting out with self-employment, or still in the early stages of building your career, with the IPSE Incubator. The 12-month programme is currently free with IPSE membership. It includes advice, events, webinars, networking and more, tailored to anyone just beginning their freelance business.