Connectivity between employees and computer systems is vital for most businesses, and if you find out how to become a freelance network engineer, you can benefit from the growing surge in demand for those skills.
From solving basic problems to designing IT systems, or dealing with security issues, the tasks involved can be varied, especially if you're working with smaller clients. And it's a role that's frequently outsourced on a contract, or freelance, basis. If you're currently working as a network engineer and want more diverse challenges, then self-employment could be the solution.
And while you might need to visit client locations on a regular basis, an increasing number of tasks can be solved remotely. Whether it's first-line helpdesk support or managing firewalls, virtual environments can remove a lot of travel for a freelance network engineer.
What does a freelance network engineer do?
Broadly speaking, a freelance network engineer will need to support users by managing and maintaining the computer networks they use, which can range from a local area network (LAN) in a home or office to a global area network (GAN), or areas such as voice over internet protocol (VoIP).
Depending on the project or role you're taking on, that could mean designing, setting up and configuring new systems, optimising and improving the resilience what is currently in place, or troubleshooting and fixing any issues which crop up.
You might be asked to capture the initial problems or requirements from customers or employees, audit and monitor networks for performance and security, or provide support to on-site engineers. The role of a freelance network engineer can cover a diverse and varied range of tasks depending on your experience, and if you decide to specialise in any particular area.
Some typical responsibilities for a freelance network engineer can include:
Designing system configuration, installation and standards.
Suggesting and implementing new solutions to meet business needs.
Optimising network performance and improving resilience and security.
Investigating and fixing faults.
Managing firewalls, IP addresses and hosted devices to ensure access, security and capacity.
Working with project management teams, business analysts, and other engineers.
Providing helpdesk or front-line support for faults or new business requests
Maintaining routing and switching equipment
Updating firmware
You may find your role changes over time, particularly if you move to working for bigger clients with larger teams of internal and outsourced engineers. Being self-employed will mean you have more opportunity to tailor your career to emphasis the areas you prefer, or the way you like to work.
The skills you'll need to succeed as a freelance network engineer include being able to analyse and solve problems, organisation, and balancing technical requirements with business needs and objectives.
The qualifications and skills required by network engineers
The majority of freelance network engineers will have a degree in a relevant subject, although this doesn't have to specifically be computing. Courses commonly associated with the career include:
Computer science
Computer software/computer systems engineering
Computer systems and networks
Electrical/electronic engineering
Mathematics
Network security management
Physics
It's also possible to enter into the career via an apprenticeship with Levels 4 and 5 equivalent to a foundation degree, and Level 6 matching a Bachelors degree. This combines paid employment with training at relevant companies, such as technology firms, banks or media businesses. The Chartered Institute for IT (BCS) has guides to various digital apprenticeship standards for employers which are also useful if you're assessing your own options as a potential network engineer.
Many self-employed network engineers will have built up their experience in a full-time role before choosing to go freelance.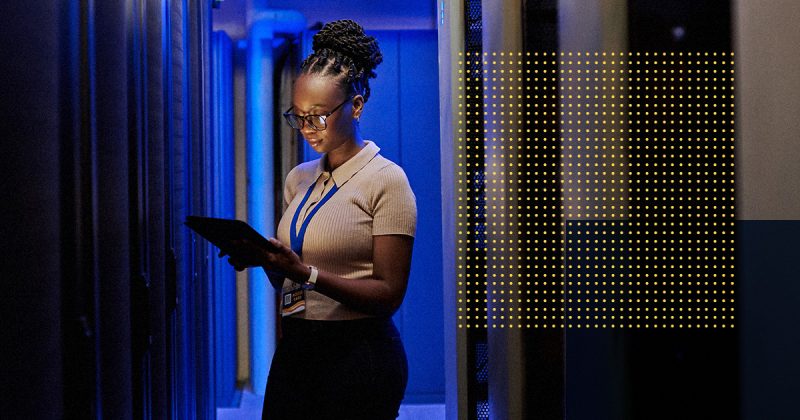 Further training and professional development
The technology sector is constantly changing and evolving, which means professional development and certification will be key in building your career. There are a wide range of options available which you'll need to research and assess for the value to your freelancing, especially when you'll be paying course fees for yourself. It's important that you can recoup the cost over time by securing more valuable clients and rates.
Some of the relevant training and qualifications available include;
It can be helpful to speak to other freelance network engineers and find out which training courses or qualifications have benefitted them the most, along with checking out job adverts for anything which is commonly required by clients.
You'll also need to constantly check the latest industry news and information to ensure that you're up-to-date with software, security and protocols.
How much can you earn as a freelance network engineer?
The income for any freelancer can vary widely depending on demand, the type of clients you're working for, and the skills and experience you can offer. Any figures are offered as a rough estimate to show the earnings potential as a freelance network engineer.
With strong demand for the role, employed network engineers are estimated to earn around £39,220 (Indeed) or £31,037 (Payscale). As a freelancer, you will want to charge a higher hourly or daily rate to cover the costs of illness, holidays and business expenses, with ITJobsWatch offering a median daily rate of £450 for network engineers, or £43.74 per hour.
This would equate to more than £100,000 per year, but it's important to remember that you may not be working for clients every day. You'll also need to plan for time to manage your business, find new projects, and for any training courses.
If you're concerned about lost income from illness or injury, it's worth considering IPSE membership, which also includes a range of other benefits and discounts to support the self-employed.
As a freelance network engineer, it's likely you'll be working for medium and large enterprises for much of the time. Which means it will be important to understand the rules regarding IR35, and there's a wealth of useful advice on the IPSE website to help you avoid any problems.
More resources and support to become a freelance network engineer
Researching other freelance careers? Why not check out our other guides:
And you can get support and help if you're starting out with self-employment, or still in the early stages of building your career, with the IPSE Incubator. The 12-month programme is currently free with IPSE membership, and includes advice, events, webinars, networking and more, tailored to anyone just beginning their freelance business.