Lots of people with a second language will consider translation as a full or part-time self-employed career. But as you learn how to become a freelance translator, you'll discover that becoming successful requires slightly more planning and work than you might think. Obviously, you'll need to be fluent in at least two languages, and there's no point in attempting to find clients after a handful of Duolingo sessions. But with software providing automatic translations at a very basic level, and plenty of competition for higher paid and more specialist work, you'll need to stand out from other freelancers. But if you succeed, it can be a rewarding freelance career. And it's also a great choice if you need to be flexible and work around other commitments.
Why become a freelance translator?
The most common reasons for people to become freelance translators are that they are already bilingual either from their personal life, or after studying languages at a fairly high level. If you've learnt a new language after moving to a new country, or become fluent at degree level (or equivalent) then it's an obvious option if you want to earn some extra cash or become self-employed full-time.
Translation also appeals to freelancers who enjoy reading, writing, and the detective work of identifying exactly the right word or phrase to use to convey the meaning intended by the original author. The skill isn't in simply swapping one word for another, but in understanding all of the cultural nuances of the language you're translating into.
If you already have skills in a second language, then the entry barriers to becoming a freelance translator are relatively low. And there's no big up-front investment in tools and equipment required. It's also a flexible self-employed option, giving you the opportunity to work from anywhere, and whatever hours you want (as long as you're meeting client deadlines!)
What does a freelance translator do?
You might imagine that the routine of all translators would be similar, and to some extent that's true. But the blend of managing client projects and translating will be slightly different if you choose to specialise in a particular industry.
Some of the areas that translators may focus on include:
Medical translation
Legal or judicial translation
Diplomatic translation
Software localisation
Literary translation
Technical translation
In each case you'll be spending time reading, researching and then translating text. And you may also neeed to write original content to maintain the original message, tone and context of what you're working on (known as transcreation).
But you may choose to freelance for agencies, in which case you might avoid any phone calls or in-person meetings completely. Or you may be based in a client office working on a localisation project with a fixed deadline.
What skills and qualifications do you need?
There are no formal requirements to become a translator, but most people will have a mixture of experience, certifications, and academic qualifications. And the right combination will definitely help secure more prestigious clients and projects.
It's possible to study translation at an undergraduate or postgraduate level at specific universities, along with more common language degrees. Alternatively, if you're choosing to specialise in a particular area, your qualifications may be in law, engineering or creative writing. And your fluency in another language builds upon your subject knowledge.
Another way to display your skills is to become a qualified or certified translator. Some types of translation are required to be certified by a member of specific industry bodies such as the ATC Certification Stamp awarded annually to accredited members of the Association of Translation Companies, such as civil records, diplomas and transcripts, or documents used in legal proceedings.
To become a Qualified Member of the Institute of Translation and Interpreting requires a degree and a minimum of three years of relevant experience. And the Chartered Institute of Linguists offers training and qualifications including the Level 7 Diploma in Translation, which entitles you to use the title DipTrans after your name.
The other route is to build experience by working for a translation agency, or by building up a portfolio of client projects. When you're starting out, it can be hard to find people willing to trust you with their business projects. But there are a range of ways to volunteer for organisations such as the United Nations, Translators Without Borders, Global Voices, or TED.
Useful software and tools for freelance translators
You might assume human translators would be against the rise of technology and the potential for artificial intelligence to take over their jobs. But machine translation still can't match the quality provided by professional translators.
The two main types of software used by freelance translators are Computer-Assisted Translation (CAT) Tools, and Translation Memories (TMs).
CAT tools are software packages which aid the process with spell checking, text alignment, creating glossaries and more. Free and paid examples are available, such as Wordfast, Trados and memoQ.
Translation memories are databases of text separated into segments. So, you build up a collection of previously converted text snippets which can save you time if you're working on large projects for repeat clients. Or if you're constantly running into the same industry-specific content.
It's not essential to use CAT tools and TMs, but many translators will attest to how helpful they can be. And you'll also need to understand word processing software (MS Office, Google Docs etc). Plus any tools you might want to use to run your freelance business, including invoicing and project management software.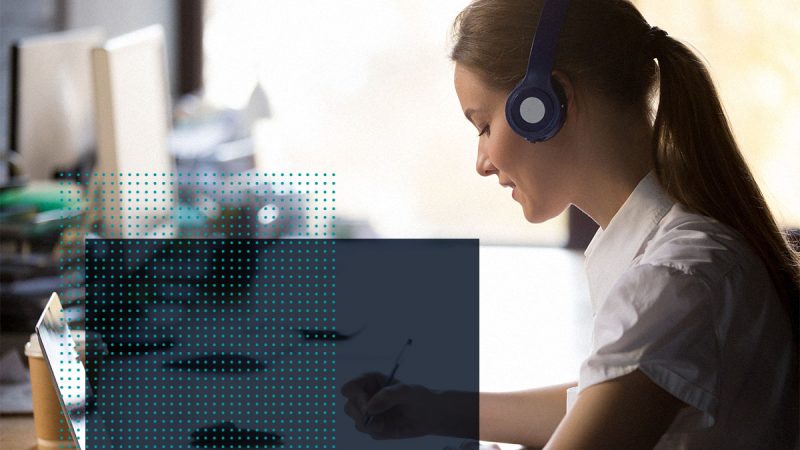 How much can a freelance translator earn?
All freelance incomes will vary depending on your skills and experience. But it's good to have a rough idea of your potential earnings when you're trying to choose a career. And when you're budgeting for your business and living costs.
The average annual salary for a UK freelance translator can range from an estimate of £17,708 (Indeed), to £31,757 (Glassdoor). But this will depend widely on your location, experience, qualifications and if you specialise in a particular area. It's broadly similar to the wages for employed translators, which start around £17,000 for entry-level positions. And tend to increase up to £35-40,000 for senior staff.
Higher rates will tend to be paid for freelance translators in areas which require specialist knowledge. Or if you work with less common languages. For example, you may be able to charge a higher rate for translating English into Japanese or Danish, than into French or German. Generally work is priced on a per word basis, although there's no rule against billing on an hourly or per-project basis with your clients.
How to find clients and be successfull as a freelance translator?
If you've worked for a translation agency, it can be worth seeing if they'll outsource projects to you as a freelancer. Otherwise, you have the choice of reaching out to agencies and other sources of work, or using online job boards. Along with general platforms like Upwork or Fiverr, the main specialist sites for freelance translators are Proz and translatorscafe.
While there are a large number of big online translation agencies which can provide work, you'll tend to find you receive lower rates than working with clients directly.
To build up direct work, you'll need to network and market yourself. This means sharing yourself, and your portfolio online, and building contacts in-person. You can find examples of successful freelance translators who have developed their own website or blog into something which reaches a large audience. Or those who have grown a following on LinkedIn, Twitter or other social networks. The /r/TranslationStudies community on Reddit can be useful for inspiration, along with the general tips shared on Freelance Corner and IPSE to promote and build any freelancing business.
Getting to know other translators and referring work, or collaborating, can be a really useful source of clients.  And you should always be looking to improve your skills and language fluency, including keeping up with cultural changes.
Make sure you keep your CV and online portfolio up-to-date and try to use them to stand out from the competition. Collect testimonials and reviews from previous clients, even if you were volunteering, along with all of your education, certification and awards.
More resources and support to become a freelance translator
Researching other freelance careers? Why not check out our other guides:
And you can get support and help if you're starting out with self-employment, or still in the early stages of building your career, with the IPSE Incubator. The 12-month programme is currently free with IPSE membership. It includes advice, events, webinars, networking and more, tailored to anyone just beginning their freelance business.