If you're a teacher, post-graduate student or experienced professional looking for a flexible way to increase your income, why not find out how to become a freelance tutor?
Not only can it be a lucrative career or second income, but it's a great way to improve your own knowledge and understanding of a subject. And as a private tutor, you can choose your working hours to fit around your studies, family life or other commitments.
While you might associate tutoring with secondary school exams, support for students ranges from primary school children to adults returning to education. Or you might offer tuition in subjects including languages or music, which might be studied for pleasure as well as purely academic reasons.
Contents:
Why become a freelance tutor?
You don't have to be a qualified teacher or post graduate student to become a private tutor and experience the benefits of freelancing. If you have a passion and expertise in a subject area, and can communicate that with enthusiasm, then you might enjoy working as a freelance tutor.
As with many freelance careers, it allows you to control areas including your work location, rates and hours. Which gives you a lot of flexibility to manage your income around family commitments, your own studies, or other paid jobs. And while many of the skills cross over with classroom teaching, it's primarily aimed at working with individuals rather than 30 pupils at a time, allowing for a more detailed and friendly relationship between tutors and students.
One major attraction of freelancing is the job satisfaction it can offer. Becoming a freelance tutor means you're able to see the difference you're making, and get paid to revise and learn more about your specialist subject at the same time.
You'll need to be able to assess the skills and needs of your pupils, and be able to match your lesson planning and information to the latest curriculums for academic tutoring. But honing your skills can open up other opportunities to create books, webinars or remote classes, diversifying your freelance income in the future.
What skills or qualifications do you need to become a freelance tutor?
Qualified teachers, Masters or PhD students, or those in their final year with a good academic background are obvious candidates to become freelance tutors. But it's also open to those who are working or retired from a career in specialist professional roles.
There are currently no specific qualifications or certification required to become a private tutor. But the more you can demonstrate your expertise, the easier it will be to attract clients. You might also want to join The Tutors Association, which is the membership body for the industry in the UK.
It's possible to study tutoring and coaching specifically, with Postgraduate Certificates, and Level 1-3 certificates in areas such as Coaching and Mentoring, Education and Training or Safeguarding and Protecting Children and Young People. And there are specialist member organisations for teachers in specific subjects, such as the Association for Teachers of Mathematics, or the Music Teachers Association.
Important skills for tutors start with a passion for your subject, and an enthusiasm for both learning, and passing on your knowledge in an engaging way which inspires your students. Good communication is going to be important if you're tutoring in-person, and even more vital if you're working via video calls.
Patience will also be a key requirement, as you're likely to be hired because someone is struggling with a particular subject and needs additional help. If you're going to get frustrated explaining things multiple times, then tutoring might not be for you.
You'll also need to be organised, and able to not only plan and schedule tutoring sessions, but ensure these meet the needs of exams and curriculums, and to keep up with any changes as they happen. In most cases, you'll also need to keep and maintain student records, progress reports and any teaching materials.
Finally, as with any freelancer, you'll also need to be driven and self-motivated enough to promote your services, manage your accounts and tax liabilities (or hire an accountant), and deliver a professional service which works for you, as well as your students. If you're struggling with some of these areas, you might want to sign up with a tutoring agency while you build your experience.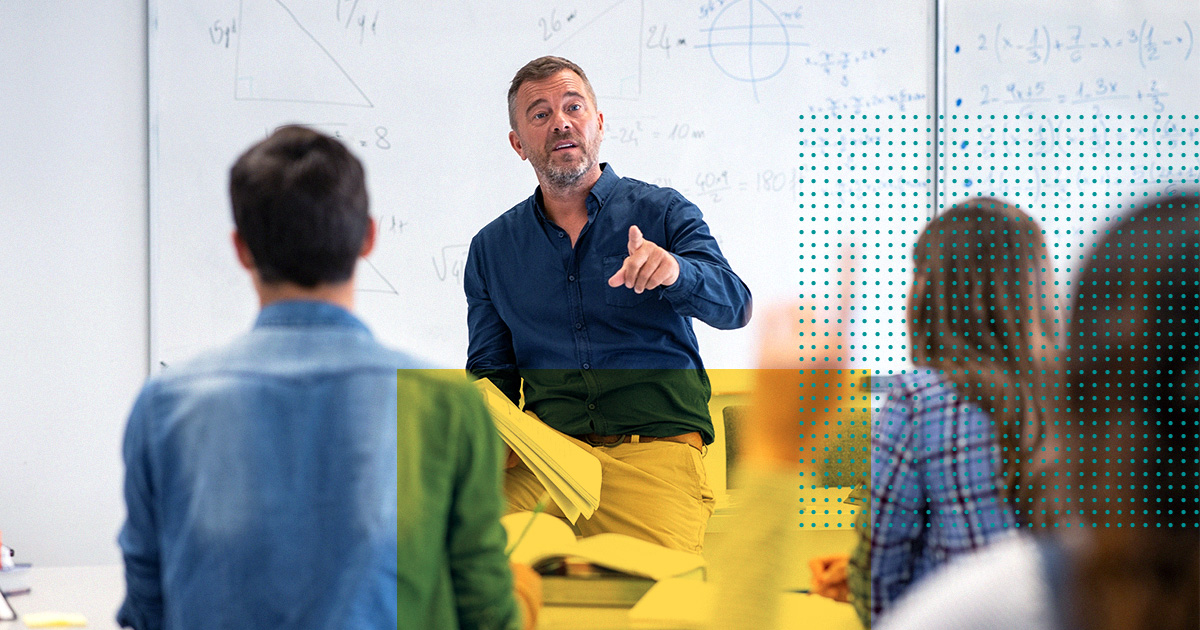 What legal requirements do freelance tutors have?
There are no legal requirements to become a freelance tutor, but the general UK law applies regarding self-employment, and ensuring your home is a safe environment for students if you intend to teach there. This means doing a simple Health and Safety Executive (HSE) risk assessment, as the law applies if your work activity poses a hazard to others. For example, if your home office is full of trip hazards that could injure a student.
You may want to invest in Professional Liability Insurance, which covers any professional mistakes or negligence, and Public Liability Insurance, which includes physical injuries if a student trips or falls whilst attending your home or office. You can find a detailed guide to Professional Liability Insurance, and membership discounts on cover, via the IPSE website.
While it's not required, there's a strong recommendation that all tutors know and understand the latest advice on child protection, and also have an Enhanced DBS (Disclosure & Barring Service) certificate to ensure safe working with children, young people and vulnerable adults. It's also a mandatory requirement to hold a valid Enhanced DBS certificate not older than 12 months and have signed up to the DBS Update Service to become a member of The Tutor's Association.
Organisations including the NSPCC also provide safeguarding and child protection guidance for tutors, along with specific training courses. It's not only a good idea to have a DBS check and relevant training in place to reassure parents and students, but also to protect your own safety and professional reputation. There's also statutory Government guidance on safeguarding which is issued by law.
How much can you earn as a freelance tutor?
If you become a freelance tutor, your income can vary a lot depending on reputation, experience and demand from parents and potential students. So, all figures in this section are provided as a general guide, as you'll typically earn more offering degree-level tuition in maths in London for example, due to the subject, academic level and location.
As a rough guide, the average annual income for freelance tutors in the UK is listed at £33,221 by Glassdoor, £36,880 by Indeed, £43,875 by Talent.com, or £51,353 by Totaljobs. The range is explained by the fact that you might earn under £20 an hour as a first-year student offering freelance tuition, but the average hourly rate is between £30 and £42 per hour, rising beyond £50 with good experience and a strong reputation. And upwards of £80 is possible for in-demand subjects, especially as it comes closer to exam time.
In a 2019 study, 27% of 11-16-year-olds had received private tuition, rising to 41% in London, showing the growth in demand for freelance tutors, as it was up 18% across the UK from 2015, and up 37% in London from 2014.
How to find clients as a freelance tutor?
The traditional route to finding students as a private tutor has always been word-of-mouth referrals from parents. And recommendations around the playground are still one of the best ways to be introduced to potential new clients. Make sure you let your current students know if you're looking to take on more work, and ask parents for reviews or references.
If you're just starting out and need to build your experience, charities such as Action Tutoring allow you to volunteer to support pupils from disadvantaged backgrounds. This will enhance your CV and online profile, which is important as more parents and prospective students will be conducting online research before settling on a tutor.
Whether you're listing your services on your own website, or setting up a profile on a site listing tutors, it's important to craft a professional and engaging tagline and biography which demonstrates what makes you an engaging and successful tutor. Make sure you include relevant qualifications and experience, safeguarding and DBS details, and your knowledge of current exam and curriculum requirements.
The Tutors' Association offers a Members Register, but some of the other large sites listing private tutors include Superprof, First Tutors, MyTutor, and Tutorful. Each has requirements for anyone listing their services, so make sure you check what's needed to sign up for any service, along with potential costs or fees involved.
And don't overlook your local area, whether that's using traditional advertising in community newsletters, or signing up to Facebook groups and other communities in your neighbourhood. You can find more advice on promoting your self-employed business here on Freelance Corner, or in the IPSE Advice section.
More support and resources to become a freelance tutor
Researching other freelance careers? Why not check out our other guides:
And you can get support and help if you're starting out with self-employment, or still in the early stages of building your career, with the IPSE Incubator. The 12-month programme is currently free with IPSE membership, and includes advice, events, webinars, networking and more, tailored to anyone just beginning their freelance business.